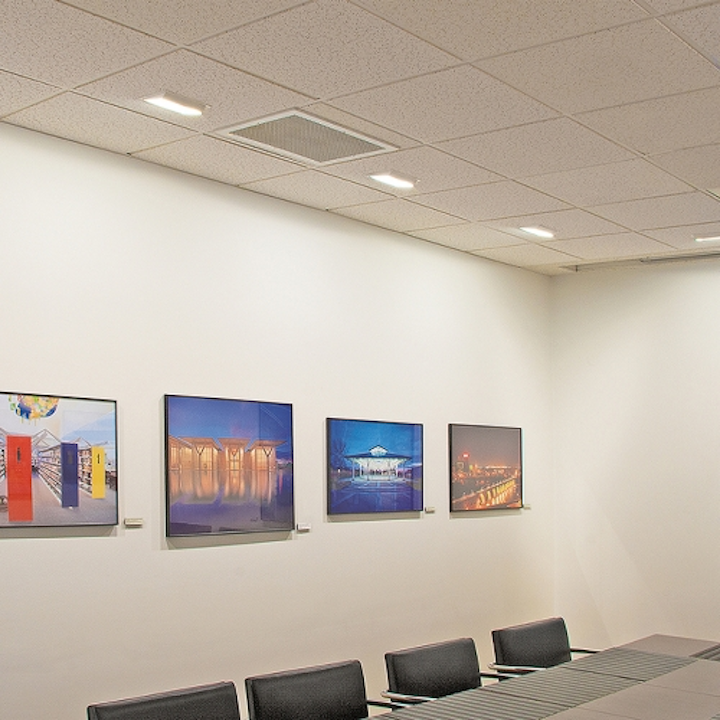 NEW HAVEN, CONN. – The Lighting Quotient™, a leading U.S. manufacturer of energy efficient lighting fixtures, announced today that its elliptipar® S222 and elliptipar® S224 semi-recessed LED wall washer fixtures were recognized by the Illuminating Engineering Society (IES) Progress Committee.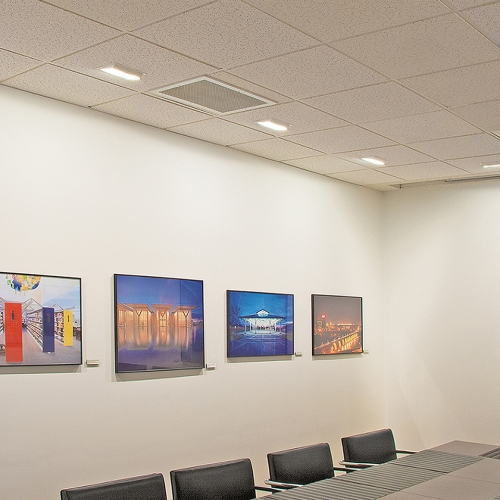 The Lighting Quotient elliptipar LED wall-washers selected for 2014 IES Progress Report

elliptipar® styles S222 and S224 were recognized as the lowest profile IC rated semi-recessed LED asymmetric distribution wall wash luminaires. DLC qualified, the S22x family of luminaires project only 3/4" below the ceiling plane yet illuminate to the top of wall - where fully recessed units cannot reach. Patented fraqtir™ optics combine refraction and total internal reflection to produce an even wash of light with precise control minimizing glare and spill light.

The shallow recessed depth (2-3/8") fits easily under mechanical ducts. Trim and trim-less mounting options with options for Chicago plenum and MRI rooms. The LED light engines are removable for service or upgrade. High power factor, high efficiency integral drivers have universal voltage (120-277V) input and are available in several dimming protocols.

The accepted products will be part of the 2014 IES Progress Report, which details significant developments in the lighting industry over the past year.

"Our team at The Lighting Quotient is proud to have two of our elliptipar products selected for inclusion in the annual IES Progress Report," said Allison Schieffelin Walker, CEO and President of The Lighting Quotient. "Lighting is one of the most important design elements in any project, and we're continually working to ensure our products are innovative and groundbreaking. It is exciting to be recognized by a respectable organization such as IES."

About The Lighting Quotient™
The Lighting Quotient™ is a leading US manufacturer of energy efficient lighting fixtures that deliver high performance and enhance the visual quality of indoor and outdoor architectural spaces. The company was founded as a lighting design practice in 1963 by architectural lighting innovator Sy Shemitz, and began manufacturing elliptipar® products in 1973.
Contact:

The Lighting Quotient
+1-203-931-4455
E-mail:

marketing@thelightingquotient.com
Web site:

Submit new products, case studies/projects, and other press releases at http://www.ledsmagazine.com/content/leds/en/addcontent.html and http://www.ledsmagazine.com/content/leds/en/iif/add.html.