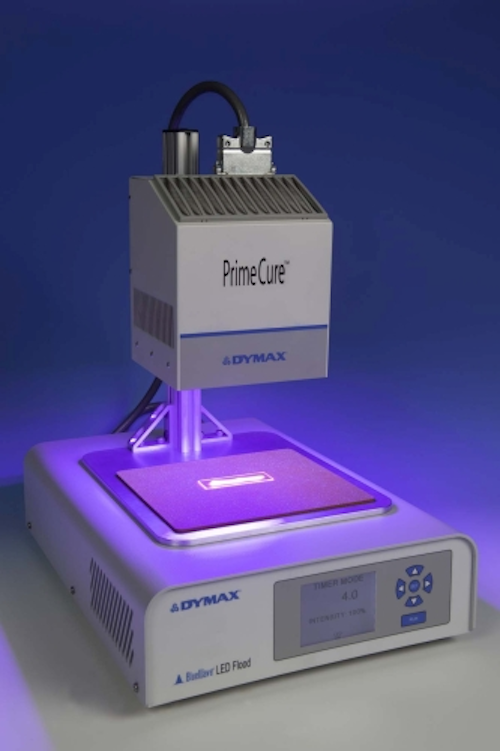 The new BlueWave® LED Flood System from Intertronics is a large format lamp for UV/visible light curing, enabling larger production components to be cured with LED technology. This not only offers great intensity and uniformity, contributing to faster and more repeatable cure times, but with LED's instant on/off capability there are no mechanical shutter components and no warm-up time requirements. Bulb replacement is also virtually eliminated with normally a 20,000 hour useful LED life, consequently producing faster exposure cycles and lower maintenance costs - with cure times in the 5-30 second range being typical when using suitable light cure materials.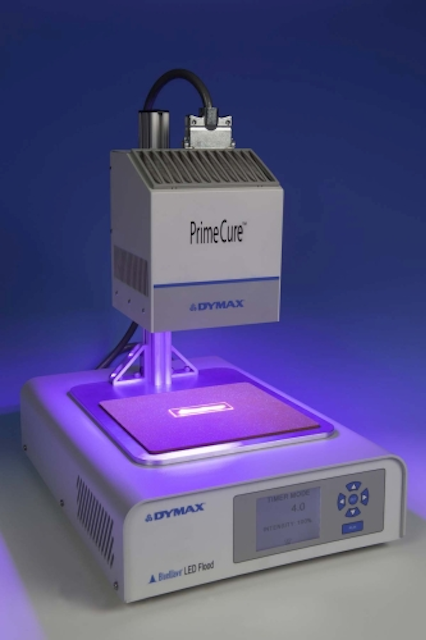 Intertronics' BlueWave UV-LED flood system provides fast curing in manufacturing applications

The LED Flood is available with three different wavelength irradiator heads (365, 385 and 405 nm) so users can fully optimise the curing process between their light-curable material and the curing system. The flood features a generous 12.7 cm x 12.7 cm active area for curing larger parts and helping to reduce cure times. It is CE certified, RoHS compliant and offers user-friendly operation, making the BlueWave® LED Flood unit an optimal curing system for manufacturers looking to complement their "green" initiatives.

The BlueWave® LED Flood system is self-contained with a PLC interface and may be configured as a simple bench top unit or with automated process equipment or for conveyor integration. It is suited to use in multiple arrays, by virtue of its great output uniformity – an important factor especially in conveyor applications to ensure a consistent cure across the entire substrate.

For further information please see www.intertronics.co.uk/bluewave-led-flood or visit their blog at www.adhere.uk.com – also see www.youtube.com/intertronicsadhere.

Re: Separation charges and similar offers related to this release. Please contact Intertronics direct.
Contact:

Peter Swanson - Intertronics
+44-01865-842842
E-mail:

Web site:

www.intertronics.co.uk

Submit new products, case studies/projects, and other press releases at http://www.ledsmagazine.com/content/leds/en/addcontent.html and http://www.ledsmagazine.com/content/leds/en/iif/add.html.