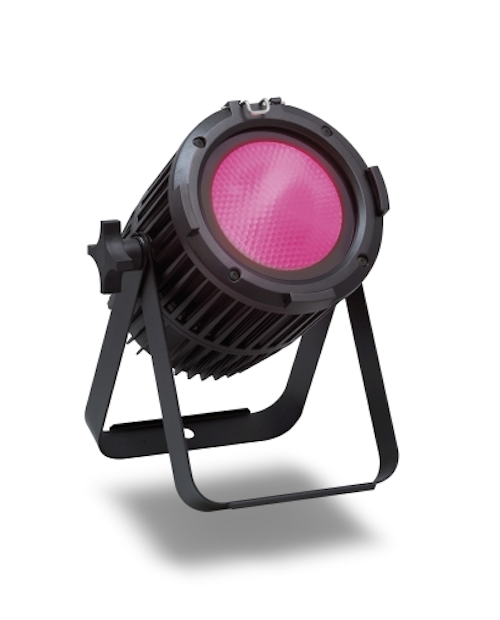 Stand P60

The Chroma-Q® range of premium performance solutions is designed and built to exacting standards in North America, and has been adopted by many leading designers and specifiers for some of today's most demanding and prestigious lighting applications - including opera, theatre, TV, venues, touring, events, or other sectors. As a result of this, the brand has received awards from several industry associations.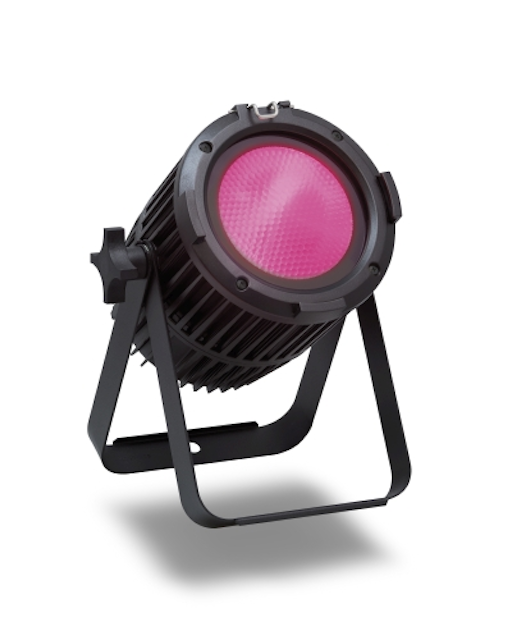 Chroma-Q to showcase theatrical-grade dimming capability in LED lighting at PLASA 2014

Chroma-Q's PLASA London stand (P60) will feature models from their LED lighting ranges illuminating various surfaces to demonstrate the LED brand's premium performance and precise theatrical grade dimming.

Making its show debut is the new Chroma-Q Color One 100™ LED Par, which features an innovative fully homogenised beam virtually eliminating the colour separation and shadows synonymous with LED lighting - delivering above Par performance from one source. The Color One's optical design provides a smooth, uniform and defined 20° beam. The extensive RGBA ColorSure™ colour-mixing palette delivers deep-cold blues, red-hot lava looks and super-soft pastels, all from one fixture. With theatrical grade dimming, convection cooling for near-silent operation, a versatile mounting yoke and a choice of IP20/IP65 models, the Color One 100 is ideal for a wide range of applications.

The award-winning Chroma-Q Inspire™ LED house light is a powerful multi-purpose creative lighting tool that can transform the look and feel of both large performance spaces and commercial, retail or leisure environments with its precise dimming, homogenised light output and extensive colour palette.

Also on show will be the Chroma-Q Color Force™ complete range of creative LED tools, alongside the award-winning Chroma-Q Studio Force V Phosphor™ variable white lighting fixture. Available in both DC-battery and mains-powered versions, the Phosphor variable, daylight and tungsten white models provide a beautifully soft, even light source with a massive
output for their compact 12" / 330mm length size. The range includes remote onboard adjustment of hue, kelvin and level, to control not just the colour but also fine-tuning of the green and magenta tints. With their versatile feature set, the fixtures are ideal for location work.

Other models featured include the Chroma-Q Color Block 2 Plus Nano™ LED system - versatile single cell versions of the popular Color Block 2 Plus™ fixture which are perfect for discreet placements such as set piece, architectural and stage lighting.

The Chroma-Q Auto LED II™ is an LED moving light specifically designed to provide the very precise illumination demanded for motor industry tradeshows, high end fashion events and premium retail environments.

On the audio side, the Chroma-Q ShowCom™ is a compact, rugged, cost-effective show intercom beltpack which combines professional level, reliable production communications with operation that is simple enough for anyone to use.

Visit the Chroma-Q stand (P60) for your personal product demonstration and to meet with their technical representatives, who will be on hand throughout the show to answer any questions you may have.

We're now social. Follow us on Facebook - www.facebook.com/chromaq.lighting - for the latest Chroma-Q breaking news, user application stories, competitions & other fun stuff.

Chroma-Q and all associated product names are recognised trademarks, for more information visit www.chroma-q.com/trademarks. The rights and ownership of all trademarks are recognised. The information contained herein is correct at the time of printing, we reserve the right to change the specification without notice. E&OE.

Chroma-Q® have been designing lighting equipment since the mid 1990s, when they established a reputation for high product quality, innovation and reliability with hugely successful products such as the Original colour changer.

In 2004 Chroma-Q launched their first LED fixture, the Color Block DB4™ - a product so popular that it's still selling today in a newer incarnation with upgraded technologies.

Since then, Chroma-Q have a gained a reputation for introducing award-winning, premium LED lighting solutions which deliver the highest performance levels required by today's most demanding applications - including concerts & theatre shows, film & TV broadcasts, retail, leisure & museum installations, exhibitions & corporate hospitality events.

Chroma-Q have an equally impressive track record developing a range of lighting colour changers, effects, gobo rotators, and various control & data distribution products.
Contact:

Chroma-Q
+44-(0)1494-446000
Web site:

www.chroma-q.com

Submit new products, case studies/projects, and other press releases at http://www.ledsmagazine.com/content/leds/en/addcontent.html and http://www.ledsmagazine.com/content/leds/en/iif/add.html.