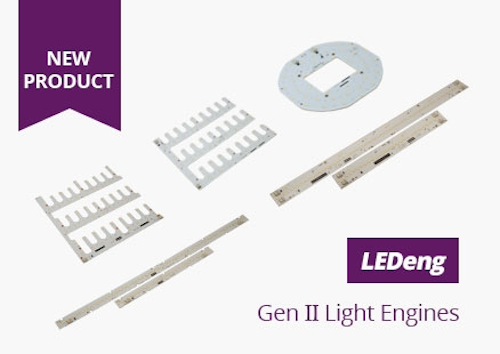 Harvard Engineering, manufacturer of LeafNut, the market leading wireless control and monitoring street lighting solution, is celebrating after a successful LIGHTFAIR.

As well as hosting live demos of its award-winning control system, Harvard launched Gen II light engines and expanded its range of UL-approved CoolLED drivers, which work together to provide a complete LED solution.

Antony Corrie, Vice President of Harvard Engineering Americas, commented, "As one of the leading shows of its kind in the world, LIGHTFAIR provides everyone in the lighting industry with a fantastic opportunity to learn about new innovations. We have built a global reputation for regularly launching leading edge products and it was good to see our stand busy with people who recognize our achievements."
Established in the UK, in 1993, the Harvard Americas office was opened in 2012 to cater for a growing demand in the region for the company's solutions. In a short period of two years the company has seen substantial growth. Harvard's Americas team now includes a marketing department and an expanding sales force to manage opportunities in the US, Canada, and Latin America.
All of Harvard's energy saving solutions are fully researched, developed and manufactured at the company's headquarters in Yorkshire, England.
Contact:
Harvard Engineering Inc.
+1-858-546-2833