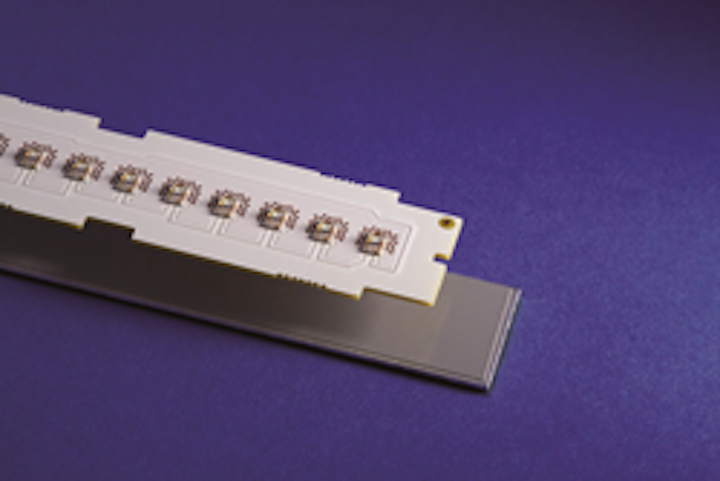 Our latest high strength, cost-effective Bond-Ply® material eliminates the need for clips and fasteners in your lighting applications.

Chanhassen, MN -- The Bergquist Company is excited to introduce the newest product in our Bond-Ply® pressure sensitive adhesive line: Bond-Ply® 800. This thermally conductive, electrically isolating double-sided tape was designed for lighting applications that require thermal transfer and electric isolation. Due to its high bond strength, Bond-Ply® 800 greatly simplifies the assembly process by eliminating the need for mechanical fasteners and high temperature curing which, in turn, leads to significant processing cost savings in labor, materials and throughput. Bond-Ply® 800 also offers a low thermal impedance due to its excellent wet-out and thin bond-line.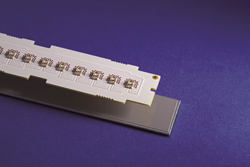 Bergquist's Bond-Ply 800 pressure-sensitive adhesive eliminates fasteners for lighting

With its excellent dielectric strength, Bond-Ply® 800 has a high level of adhesion after assembly which, with heat, increases over time. Bond-Ply® 800 is available in rolls, sheets, and custom-cut (on a roll or in loose format).

About The Bergquist Company:

The Bergquist Company designs and manufactures high performance thermal management materials used to dissipate heat and keep electronic components cool. Headquartered in Chanhassen, MN, Bergquist supplies the world with some of the best-known brands in the business: Gap Pad® and Liqui-FormTM electrically insulating gap filling materials, Sil-Pad® thermally conductive interface materials, Hi-Flow® phase change grease replacement materials, Bond-Ply® thermally conductive adhesive tapes, Liqui-Bond® liquid adhesives and Thermal Clad® insulated metal substrates.

Contact:

The Bergquist Company - Jerry Schmitz
+1-952-835-2322

E-mail:

Web site:

Submit new products, case studies/projects, and other press releases at http://www.ledsmagazine.com/content/leds/en/addcontent.html and http://www.ledsmagazine.com/content/leds/en/iif/add.html.