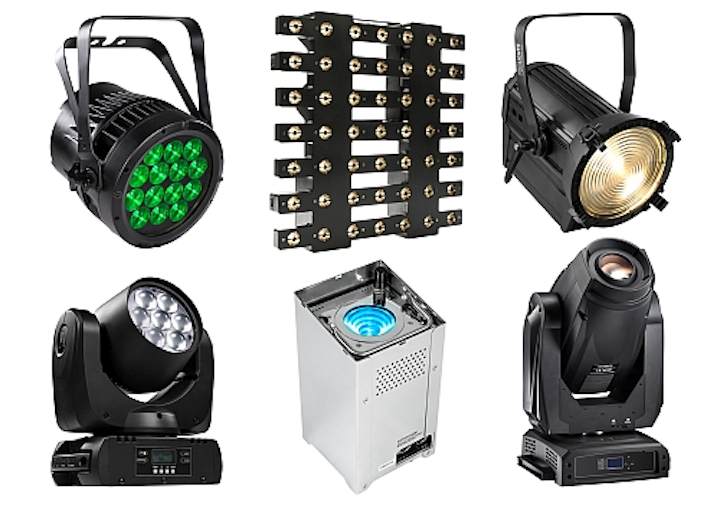 A.C. Entertainment Technologies (AC-ET) Ltd. are delighted to have been appointed as the exclusive UK dealer for the Prolights brand.

The range of lighting, video and effects products was recently officially unveiled at PLASA Focus, Leeds, receiving a great deal of interest and an overwhelmingly positive response from a wide range of visitors to the show.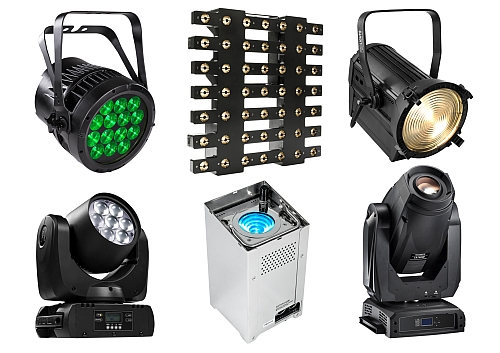 AC-ET becomes UK distributor for Prolights entertainment lighting, video, and effects products

The Prolights range offers designers innovative technology solutions which deliver reliable, creative tools at a price that all productions can afford. By taking advantage of high efficiency production methods, products deliver the ideal balance between quality and value to professionals looking to maximise the return on their investment.

Featuring exceptional build quality, performance and reliability, each product is manufactured using carefully chosen components & materials, and undergoes rigorous quality control procedures to deliver reliability and satisfaction time and time again.

The impressive lighting range features over 200 high performance product lines from a wide selection of LEDs, including Pars, battens, moving lights, matrices, Fresnels, Profiles and effects, to Platinum 2R, 5R and 15R beam lights.

AC-ET's Product Manager, Neil Vann, comments: "After taking our time to evaluate many of the vast range of value products in the market, we are delighted to be able to bring the exceptional Prolights range to our customer base. Prolights not only offers a fantastic choice of lighting and video solutions, but delivers amazingly competitive pricing without compromising on quality or reliability."

In addition to being appointed the exclusive UK dealer for Prolights, AC-ET will be offering the range in selected European and international territories - please contact the company for information on availability.

Stop by the AC-ET stand (38) at the ABTT show to receive a demonstration of selected models from the extensive Prolights range, or contact the company now to discuss which Prolights solutions meet your requirements, and to arrange your personal demonstration, on +44 (0)1494 446000 / sales@ac-et.com, or visit www.ac-et.com.

Keep up to date with the latest AC-ET news via their social network pages:
www.twitter.com/acenttech
www.facebook.com/acentertainmenttechnologies

Please note: In certain countries some brands listed may not be available from A.C. Entertainment Technologies Ltd. The rights and ownership of all trademarks are recognised. The information contained herein is correct at the time of printing, however as we are constantly refining our product range we reserve the right to change the specification without notice. E&OE.

Based 30 miles to the west of London, UK, the "A.C. Group" was founded in the early 1970's by David Leggett and the late Richard Floyd.

A.C. Entertainment Technologies Ltd. is one of the largest European distributors of professional lighting, audio, rigging, video and associated equipment to the entertainment industry, supplying customers located throughout the World. The corporate headquarters, housing UK and International sales, demonstration, manufacturing, repair and substantial warehouse operation are located in High Wycombe, Buckinghamshire. The company also has a Northern Region sales office with additional demonstration and warehouse facilities located in Leeds, West Yorkshire.

In addition, the Group has a separate projects company, A.C. Special Projects Ltd, and sales, manufacturing and warehousing operations in Europe, North America and Asia.

Contact:

A.C. Entertainment Technologies Ltd.
+44(0)-1494-446000

E-mail:

Web site:

Submit new products, case studies/projects, and other press releases at http://www.ledsmagazine.com/content/leds/en/addcontent.html and http://www.ledsmagazine.com/content/leds/en/iif/add.html.