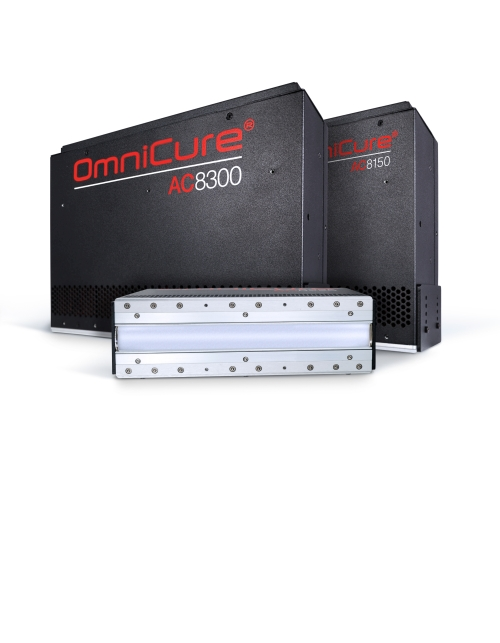 WALTHAM, MA – Excelitas Technologies Corp., a global technology leader focused on delivering innovative, customized optoelectronics, announced the launch of its new OmniCure® AC8 Series UV LED Curing Systems. This latest addition to the AC Series of UV LED Curing solutions features superior optical uniformity, enhanced process control and ease of integration to support diverse applications in the curing of inks, adhesives and coatings. The scalability of the AC8 Series allows for the adjoining of multiple LED heads in order to achieve larger curing areas, supporting customization and flexibility without compromising output uniformity. In addition, these new high power, air-cooled UV curing systems have been especially designed with a small form factor to meet the needs of demanding applications in medical, industrial and electronics manufacturing including touch panel/display, solar panel, conformal coatings and print.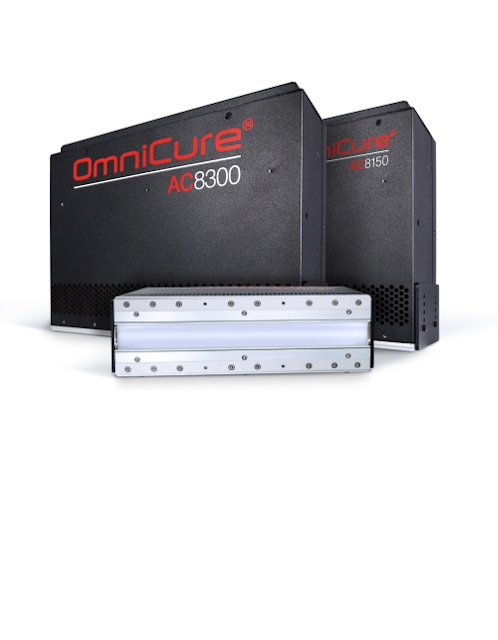 Excelitas Technologies unveils new UV-LED curing systems for commercial, industrial, and medical applications

The OmniCure AC8150/AC8150P, AC8225/AC8225P, and AC83000 systems are designed with advanced, custom front-end optics to provide high powered, high peak irradiance and exceptional uniformity at different working distances. The AC8 Series also utilizes a patented process for addressing individual UV LED module outputs and providing exceptional uniformity over the entire curing area. Precise control of the UV irradiance level ensures the correct amount of UV light is provided on every exposure for consistent and reliable results. Also, the compact, air-cooled design allows for seamless integration into new or existing production lines, enabling system upgrades with minimal disruption.

"In keeping with our commitment to deliver innovative UV curing solutions, we are excited to offer the new OmniCure AC8 Series," said Oliver Scheuss, Vice President, Solid State Lighting and UV/Microscopy for Excelitas Technologies. "Excelitas strives to develop products to help customers be more productive and cost efficient. The OmniCure AC8 Series helps do just that by increasing throughput for a wide range of applications in the curing of inks, adhesive and coatings."
The OmniCure® product family of UV curing solutions will be showcased at The Assembly Show in Rosemount, IL at the Excelitas booth #1424 from October 28-30, 2014; MD&M in Minneapolis, MN booth #641 from October 29-30, 2014; and IWCS in Providence, RI, booth #230 from November 10-11, 2014. To learn more about the new OmniCure AC8 Series, please visit wwww.excelitas.com/OmniCureAC8Series.

About OmniCure
OmniCure, formerly of Lumen Dynamics (which was acquired by Excelitas Technologies Corp. in November 2013) offers innovative light curing solutions that provide leading manufacturers worldwide with the most advanced, simple-to-use and reliable UV curing technology. OmniCure leverages its unique industry expertise that spans over 30 years to deliver faster and more consistent process curing results, ensuring our customers benefit from the highest product quality and production efficiency savings. The OmniCure product family includes both advanced lamp systems and UV LED solutions to best meet the demands of spot curing to small and wide area curing applications.

About Excelitas Technologies
Excelitas Technologies Corp. is a global technology leader focused on delivering innovative, customized solutions to meet the lighting, detection and other high-performance technology needs of OEM customers. From medical lighting to analytical instrumentation, clinical diagnostics, industrial, safety and security, and aerospace and defense applications, Excelitas Technologies is committed to enabling our customers' success in their end-markets. Excelitas Technologies has approximately 5,000 employees in North America, Europe and Asia, serving customers across the world. Connect with Excelitas on Facebook, LinkedIn and Twitter.

Contact:

Excelitas Technologies Corp.
North America:
+1-847-537-4277
E-mail:

Web site:

Submit new products, case studies/projects, and other press releases at http://www.ledsmagazine.com/content/leds/en/addcontent.html and http://www.ledsmagazine.com/content/leds/en/iif/add.html.