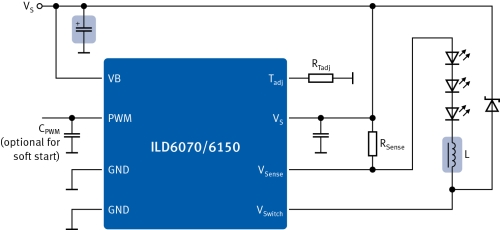 The products ILD6070 and ILD6150 have a maximum current capability of up to 0.7A and 1.5A respectively. The ICs offer excellent power conversion efficiency up to 98%, benchmark current accuracy of +/-3% across the load from 4.5-60V that helps assure constant light output, and first-in-the-industry adjustable over-temperature protection that protects LEDs from damage through overheating.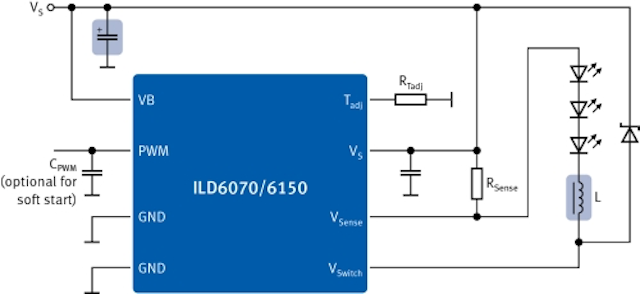 Infineon's 60V DC/DC LED drivers improve efficiency, light quality, and operating lifetime

The products are defined as general purpose LED driver ICs, mostly to be used in professional lighting systems, luminaires and electronic control gears.

Infineon Technologies AG
Chairman of the Supervisory Board: Wolfgang Mayrhuber Management Board: Dr. Reinhard Ploss (CEO), Dominik Asam, Arunjai Mittal Registered Office: Neubiberg Commercial Register: Amtsgericht München HRB126492

Contact:

Hakan Yilmazer - Infineon Technologies AG
+49-(0)89-234-24088
E-mail:

Web site:

www.infineon.com

Submit new products, case studies/projects, and other press releases at http://www.ledsmagazine.com/content/leds/en/addcontent.html and http://www.ledsmagazine.com/content/leds/en/iif/add.html.