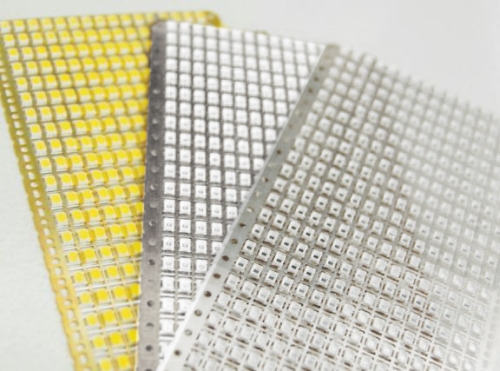 Plessey at LuxLive, ExCel London, 19-20 November 2014 on Stand D31

Plymouth, ENGLAND -- Plessey announced a further ambitious move to aligning its operations to its expanding Plymouth UK facility through the addition of an LED assembly line. The assembly line will enable Plessey to focus on its innovative high brightness LED growth plans based around its solid-state lighting and sensing business, taking new products from concept to production in less time whilst also functioning as an innovation centre for the next generation of LED packages.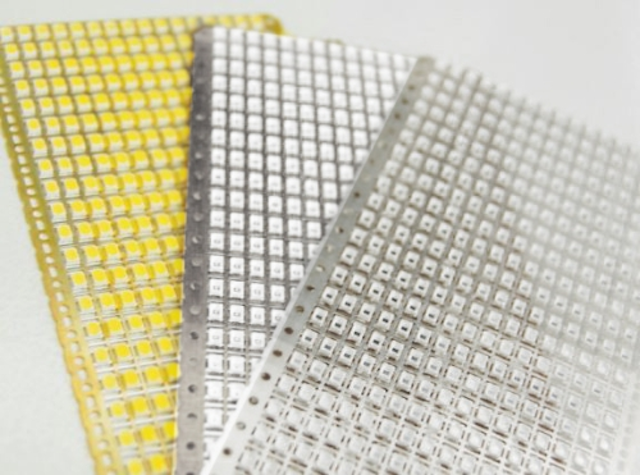 Plessey expands packaged-LED prototype and full production potential with in-house LED assembly line

The Plessey bespoke assembly line utilises a laser saw process and finishes with an automatic test for industry standard PLCC (Plastic, Leadless Chip Carrier) packages. The line includes die attach, wire bonding, phosphor mixing, encapsulation and singulation, in addition to all the other industry-standard, supporting equipment and processes. Designed specifically around speed and flexibility, the line will provide customers with engineering samples for evaluation and pilot builds ahead of full production.

Mike Snaith, Plessey's Operations Director stated that, "The industrialisation of GaN-on-Silicon LED technology does not end at producing wafers - it also requires as much attention to the back-end processing to ensure that all the benefits we make at wafer level are fully realised in the final product. This is the best way to provide customers with the LED products they need."

Plessey's Plymouth facility is already demonstrating returns for this transition, enabling it to build working samples of complete in-house filament prototypes for the new market of LED filament replacement bulbs. The filament prototypes use a dedicated die and assembly, all of which is designed and manufactured within the facility.

Dr. Keith Strickland, Plessey's Chief Technology Officer, added, "The fact that we are recruiting recognised industry shapers from the world of solid-state lighting is a tangible endorsement that the Plessey value proposition is both exciting and credible."

The facility brings additional benefit with wafer sawing and going forward, new LED packaging standards will be established to match the benefits made at wafer level. Plessey's assembly line investment is the start of this cycle of innovation where a revision of the value chain for LEDs and solid-state lighting is taking place.

Plessey's MaGIC™ (Manufactured on GaN-on-Si I/C) High Brightness LED (HBLED) technology has won numerous awards for its innovation and ability to cut the cost of LED lighting by using standard silicon manufacturing techniques. Plessey's range of products for lighting applications will be showcased at LuxLive, ExCel London, 19-20 November, Stand D31.

Plessey
Plessey is a leading expert in the development and manufacture of semiconductor products used in sensing, measurement and control applications. Plessey's products are found in a wide range of markets including communications, manufacturing, medical, defence and aerospace. Plessey designs products for high performance applications and its range of integrated products includes CMOS image sensors, low and mid-power LEDs, Hall Effect devices and its award-winning EPIC electric potential sensors. Using its understanding of electronics and expertise in micro-electronic product design and manufacture, Plessey is radically enhancing the human experience with micro-electronics solutions such that people achieve more than they thought possible. Plessey is a UK based manufacturer with offices around the US, Europe and Asia.
Contact:

Plessey
E-mail:

Web site:

Submit new products, case studies/projects, and other press releases at http://www.ledsmagazine.com/content/leds/en/addcontent.html and http://www.ledsmagazine.com/content/leds/en/iif/add.html.