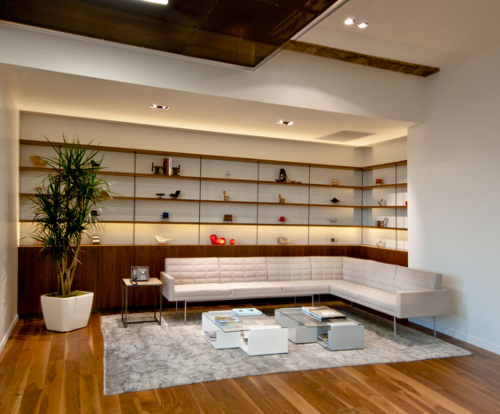 Tivoli's popular TivoTape™ Series expands with a new high output, premium color, flexible and field trimmable LED solution for cove, under-counter / cabinet accents for both indoor and outdoor applications.

Tivoli, LLC is proud to announce the next evolution of TivoTape™, one of the industry's first flexible, low voltage light strips introduced by Tivoli. The TivoTape™ Indoor XS and TivoTape™ Outdoor XS are the newest members of the popular TivoTape™ Series and deliver a new high output, tightly spaced version of the flexible, low voltage tape to emit, sharp pure color where it is desired. The new TivoTape™ XS (extreme spacing) Series is the ideal solution to create even illumination without hotspots or shadows.

The Tivotape™ XS Series is a flexible, low voltage tape with 36 high power SMD LEDs that are placed with extremely tight LED spacing (21/64" OC) to deliver up to 264 Lumens per foot. Available in both Indoor and an IP65 rated Outdoor version, this field cuttable solution provides a flexible flat conductor strip that allows for a wide range of installation possibilities for both indoor and outdoor applications. With continuous run lengths of up to 22' per run, the product is manufactured to specified lengths with factory attached end preps pre-cut for ease of interconnections and installation.

The TivoTape™ XS Series comes in a choice of four color temperatures from 2400K-3500K with up to a 60,000 hour life and only 3.6 watts per ft. The LED color temperatures are selected utilizing Tivoli T-Bin™ guidelines that stay within a "2-step" MacAdam ellipse providing ideal color consistency, color matching and state-of-the- art quality control. Both versions of the TivoTape™ XS Series are full range dimmable (1-100%) and easy to install with 3M tape adhesive for simplified installation or optional clear or frosted tube and channel for specific architectural effects.

TivoTape™ XS Product Features:
- TivoTape™ Indoor XS - 3.6W/ft; up to 264 Lumens/ft.
- TivoTape™ Outdoor XS - 3.6W/ft; up to 237 Lumens/ft.
- Sold per foot and Manufactured in continuous lengths and shipped manufactured to specified lengths with factory attached end preps
- Field cuttable lengths in 4" designated points for exact fit to design specifications
- Installation ready 3M tape adhesive for simplified installation
- Up to 22 foot in length (792 LEDs) can be connected per feed
- Outdoor IP65 rated version available
- Full range dimming available (1-100%)
- Energy Efficient SMD LEDs up to 60,000 Hour Life (Indoor) / 40,000 Hour Life (Outdoor)
- Class II 24V power supply
- Optional clear, frosted and aluminum mounting channels for architectural effects
- Multiple mounting variations available for flexibility in design and installation
- LED Colors: Deluxe Warm White (2400◦K), Warm White (2700K, 3000K), and Neutral White (3500K)
- ETL Listed and ROHS Compliant, IP65 (Outdoor), IP20 (Indoor)

ABOUT TIVOLI
Tivoli is the original innovator in LED based linear lighting products, with 50 years of experience in low voltage and LED based linear lighting products. For additional information on Tivoli Products, visit http://www.TivoliLighting.com.
When Color Matters -- Tivoli is the choice.
Uniquely focused on 'the right light' -- color temperature and output for low ambient cove and niche applications.
Most other commercial manufacturers in the US are focused on higher output LED illumination. Tivoli is focused on low wattage, highly energy efficient, linear LED fixtures for accent cove and niche lighting applications. We specialize in small source applications that create the sparkle to delineate a project.
Using our expertise with color mixing LEDs for theater lighting we have created incandescent color equivalents and even improvement to incandescent using led color mixes.
As the market leader in emerging LED linear lighting, we offer a complete line of architectural, signage and auditorium linear LED based lighting products. Our products are flexible, adaptable energy-saving LED-based linear lighting products for broad architectural / commercial applications, both indoors and out. Tivoli's architecturally significant designs have been providing visible delineation or concealed illumination effects for over forty years.
Lighting is our business, color is our concern.

Contact:

Tivoli

E-mail:

Web site: