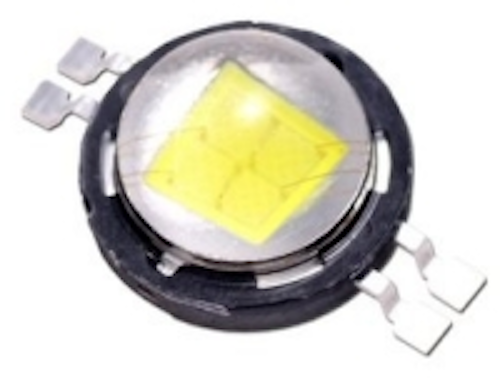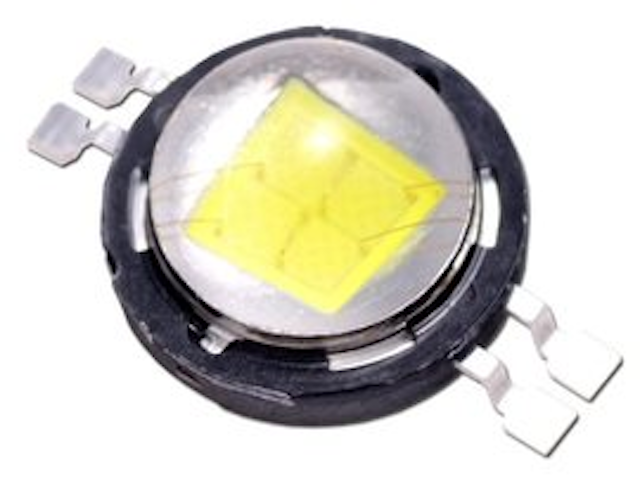 Date Announced: 07 Feb 2008
SEOUL, KOREA –– Seoul Semiconductor, one of the world's leading manufacturers, announced today that it has succeeded in raising the efficiency of Acriche, the world's first AC-driven semiconductor lighting source, to 80 lm/W.
Seoul Semiconductor has made significant strides in a short time to improve and raise the level of performance of Acriche, the world's first semiconductor lighting source that can be directly connected to 110 volt or 220 volt AC outlets without the need for an AC-DC converter.
In November 2006, Seoul Semiconductor began mass producing Acriche with luminance efficacy of 40 lm/W. By the second quarter of 2007, Seoul Semiconductor was securing large volume sales for Acriche. In September 2007, Seoul Semiconductor's researchers improved Acriche's performance to 60 lm/W.
Acriche is also the world's first LED package to receive the CE Marking, a notable global mark of safety. The LED light source also conforms to the stringent German TUV certification. These achievements coupled with the improved performance at 80 lm/W sets the stage or Acriche's success in the world markets. Seoul Semiconductor is expecting increasing demand of Acriche worldwide.
DC-driven LEDs have many disadvantages. While the lifespan of DC-driven LED sold in the market is 50,000 to 100,000 hours, the AC-DC converter needed for its application to lighting fixtures only has a lifespan of 20,000 hours. The need to change the AC-DC converter several times over the life of the LED is a major shortcoming of DC-driving LED technology, and limits it appeal for lighting fixtures. AC/DC converters have several other problems including:
• AC/DC converters add extra cost and require more space.
• Design difficulties to accommodate space and thermal dissipation requirements for DC-LEDs make it less viable as a replacement for conventional incandescent bulbs or building structure lighting
• Waste materials from the converter causes environmental pollution
• 80% efficiency of converter causes 20% of electricity loss
• When applied to a small or enclosed area the LED and the AC/DC converter interaction can accumulate to massive heat causing a reduction in lifespan
• Overheating can cause a fire concern which will require safety plans
The technological advancement, innovation and mass production of Acriche make the technology an ideal solution that addresses the problems associated with AC/DC converters.
Since November 2006, Seoul Semiconductor's success at increasing Acriche's efficiency levels, reliability and performance, and reducing complexity, has accelerated the industry's adoption of the technology. At the super brightness of 80 lm/W, Acriche is now almost as bright as conventional DC LEDs.
"Acriche has been developed only for a few years, which is much less than the 20 years of history of DC LEDs. That is to say, it is a newly developed "Young Technology" which has a great potential to grow.
Seoul Semiconductor has invested tens of millions of dollars in research and development, and more than $100 million to develop mass production technology for Acriche. This has led to hundreds of patents which Seoul Semiconductor has registered all around the world to secure recognition for the technology," said Sang Min Lee, the head of Seoul Semiconductor's R&D center.
In the past few years, Seoul Semiconductor has introduced some of the most innovative LED chips, core components of LED products in the industry. These advancements are a testimony of the success of Seoul Semiconductor's R&D strategy where more than 100 talented researchers and engineers develop and research LED chips with some of the world's most prestigious scientific institutions. This includes a cooperative arrangement with the University of California at Santa Barbara, a leading LED research institution with prominent researchers including Shuji Nakamura, the brilliant inventor of the first blue LED mass-production.
In addition, Seoul Semiconductor has put their resources into developing LED packages cooperatively with many strategic partners. As a result, it has 1,400 their own patents as of December, 2007, and has purchased or acquired 300 patents and licenses through M&A. These patents and licenses account for approximately 10 percent of the total LED-related patents filed throughout the world, which enables Seoul Semiconductor to be the global leader in LED industry.
About Seoul Semiconductor
Seoul Semiconductor, the world's leading LED manufacturer, has been named to Forbes and Business Weeks lists as one of the most promising Asian companies. Its product, Acriche, was recently named as "Product of the Year 2006" by Elektronik, one of the most prestigious electronics magazines in Europe. Seoul Semiconductor's primary business areas are LED packaging and custom module manufacturing. It provides a full range of LED products including AC-driven semiconductor light source, Acriche, High-brightness Power, Side View, Top, Chip, Lamp and High Flux LEDs, and custom type modules. Applications for the company's LED products include general lighting, signage, back lighting for mobile phones, TVs, notebook computers, automotive lighting, home appliances, signals, etc. Seoul Semiconductor reported US$266 million in sales in 2007. It has 1,443 patents and 264 licenses as of December, 2007. Seoul Semiconductor has 18 branches including 3 overseas corporate offices. Its products are also represented worldwide by more than 90 distributors.
Contact
Yoon Hee Kwon Seoul Semiconductor Tel : +82-31-364-3789
E-mail:djyh82@acriche.com
Web Site:www.acriche.com