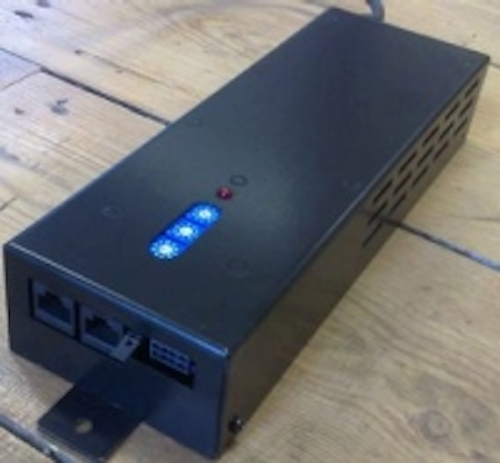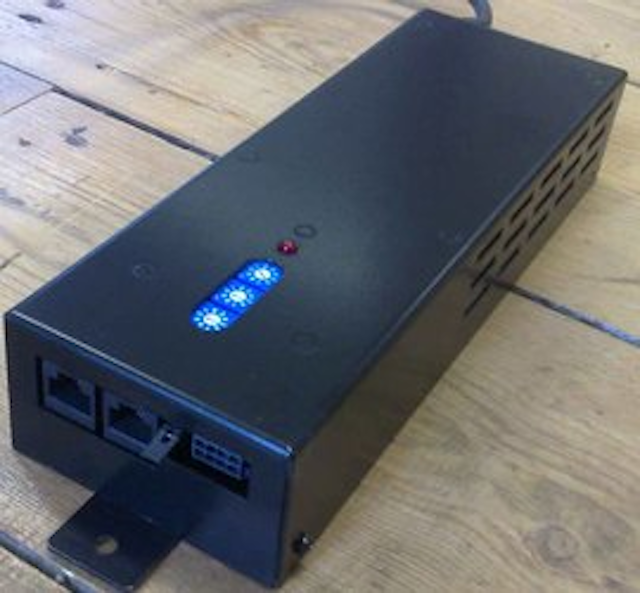 Date Announced: 20 Feb 2008
Kypai has been developing their revolutionary DMX Driver to add to their expanded range of LED fixtures and controls.
The DMX Driver allows OEMs to incorporate 4 colour technology such as RGBA or RGBW to enhance their pastel pallete of colours.
The Driver specification is pretty unique and has some very smart features and standard selectable programmes. The DMX Base addressing can be via the onboard Rotary dip dials which allow simple and intuitive addressing. Experience in installations meant we had issues with installing third party DMX Drivers due to the make-up of the driver not lending themselves to large installations, we often install and commission jobs where DMX addressing needs to be changed easily, and this was a simple design that allowed us this.
Director of Kypai Anthony Batt says "This is a beneficial milestone for us to have a standard 48 LED DMX Driver offering, we designed the product in the UK to the very highest standards and is manufactured in the UK enabling quick turn-around from stock. We feel 4 Colour lighting has massive market appeal and this driver allows seamless integration into our 4 colour floodlights and linear strips, but also allows OEMs to incorporate the Driver with their own ranges"
The Driver is silent in operation, providing a peaceful environment, yet retaining a small form factor.
The DMX Driver is also available as 700mA shortly which will allow higher Drive current devices to deliver more light output from one drive solution.
For further details please contact us for the datasheet.
Contact
Kypai Ltd 43b High Street, Suite 1, The Old Chapel Business Centre Irthlingborough, Northants NN9 5PU T: 0870 803 1476 F: 0870 803 1496
E-mail:info@kypai.co.uk
Web Site:www.kypai.co.uk