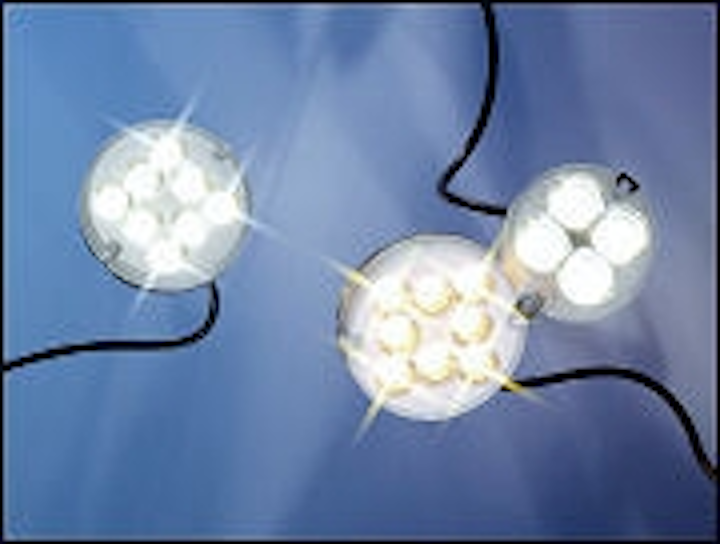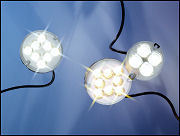 Date Announced: 07 Feb 2008
A revolutionary LED-technology for improved light quality with two narrow colour-bins and high colour rendering combined with superior heat dissipation was developed by Panasonic Electric Works Group.
This technology is now available in compact VS-P3 modules which are available as Spotlight version with 4 LEDs (47 mm diameter) and Downlight version with 8 LEDs (59 mm diameter).
Typical applications are general lighting applications like built-in luminaires as reading lights, desk lights and downlights. This series is also suitable in applications were a high colour rendering index is necessary like merchandise illumination, art illumination and colour inspection.
The VS-P3 modules offers further optimised properties for LED lighting as:
• no binnings
• ultra long lifetime 40,000 h
• very high CRI: Ra ≈ 90
• very homogeneous light spot
• low energy consumption (8W/16W)
• highly efficient, high brightness
• compact design; new flat shape
• RoHS-compliant
Contact
www.vs-optoelectronic.com
E-mail:marketingvsw@vsw.vossloh-schwabe.com
Web Site:www.vs-optoelectronic.com