Lighthouse LED screens provide state-of-the-art system for Rockford Metrocentre
Feb 6th, 2008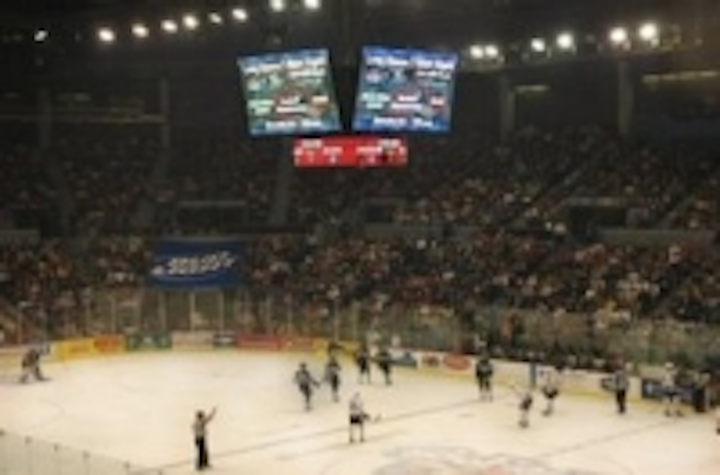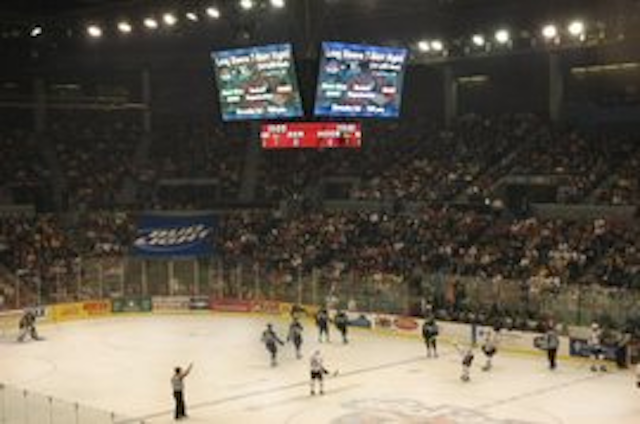 Date Announced: 06 Feb 2008
Lighthouse Technologies LED screens have recently been installed by a system integration partner Texas Star Solutions into the Rockford MetroCentre in Rockford, Illinois.
This 10,000 seat multi-functional downtown arena hosts a wide variety of events and entertainment ranging from concerts, rodeos, motor sports, trade shows, comedy and family shows. The MetroCentre is also home to the American Hockey League's Rockford Icehogs and the United Indoor Football's Rock River Raptors.
"The applications for this screen are diverse to say the least," says Lighthouse's senior sales manager for the US, Ed Whitaker. "So it was important to provide them with an LED video solution that can meet the challenge. I recommend a P10 10mm screen, as this gives a good combination of relatively high resolution alongside a light weight, which is essential when you are flying a screen rather than having it on a ground mounted structure."
Texas Star constructed a four-sided center-hung display comprising the Lighthouse P10 10mm panels which measured 8 feet x 13 feet 8 inches (6 panels by 5 panels) per side, with a circular ribbon board underneath, measuring 2 feet 6 inches x 29 feet (this should be the F20 new product).
Texas Star provided a complete turnkey solution for the project, not only by supplying the LED screens, but also by constructing the skeletal aluminum frame that the screen is attached to, along with the hoist system that raises and lowers the center-hung to provide the MetroCentre's spectators a major league experience in a minor league market.
Contact
Olga Kwan / Anita Leung Lighthouse Technologies Limited
E-mail:info@lighthouse-tech.com
Web Site:www.lighthouse-tech.com