VS LED Lighting Modules create new levels of light
Feb 1st, 2008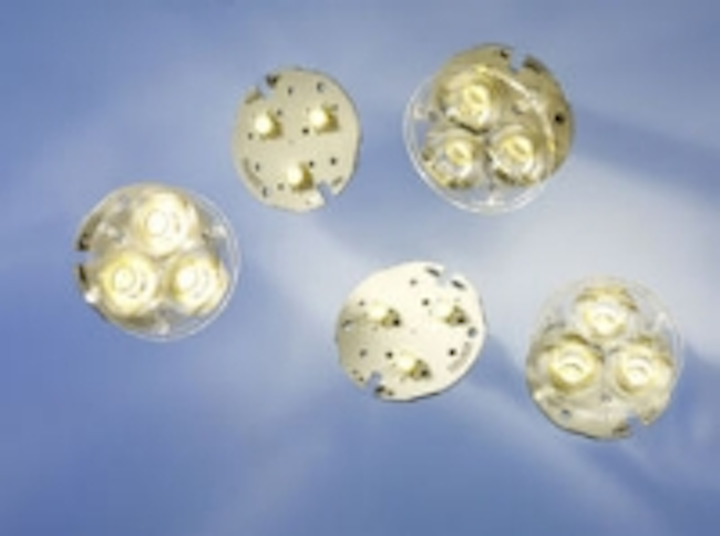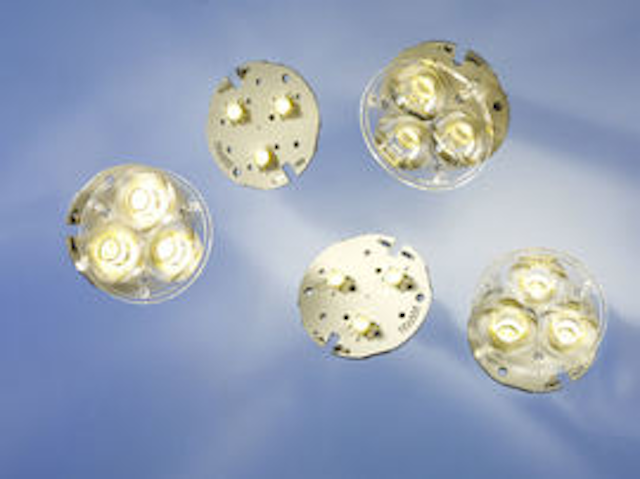 Date Announced: 01 Feb 2008
VS use the latest XR-E LEDs of the American producer Cree Inc. for its LED Lighting Modules. This makes it possible to attain outputs of up to 100 lm at 350 mA per LED.
In addition VS offer a precise selection of both modules and colours for cool and warm white.
By using various drive options with VS constant current sources (350, 500, 700 and 1,050 mA) a huge range of options are now available for LED Lighting applications.
VS modules are available in single, triple and linear configurations.
The use of different integrated optical components completes the VS product portfolio.
Contact
www.vs-optoelectronic.com
E-mail:marketingvsw@vsw.vossloh-schwabe.com
Web Site:www.vs-optoelectronic.com