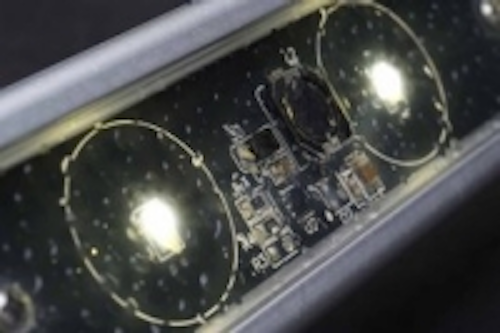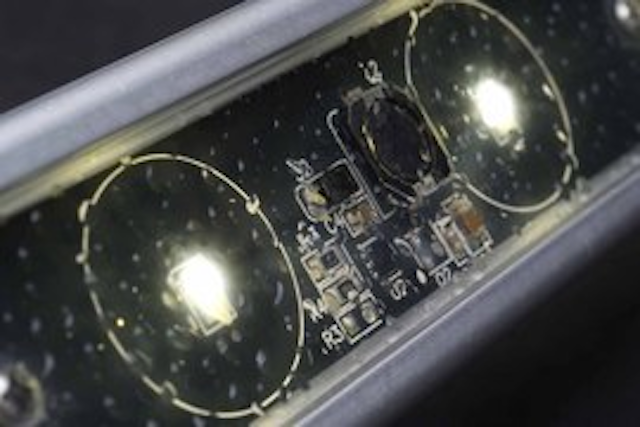 Date Announced: 21 May 2008
-- Maximum Uniform Effect from a an Ultra Low Profile LED Strip
ST. CHARLES, IL -- Solid State Luminaires announces the release of the Slimline Series, an extremely slim profile (1/2" x 1.4") linear LED lighting strip that utilizes industry leading LEDs optimally spaced to produce uniform surface illumination. Available in lengths from 12" to 46", and IP68 rated, and capable of being fully submerged.
"These small strips are perfect for creating cove lighting, display case, and task illumination," said FC's President, Bruce Bukas. "These strips are an effective solution to gaining uniform illumination that require very little effort to conceal in cabinets or coves."
About Solid State Luminaires: To create the next generation of LED technology, Solid State Luminaires invested three years of exhaustive research, built a network of worldwide partners and utilizes the best technology available in the market. The result is high-end, environmentally conscientious products, bottom line value and guaranteed peace of mind. Solid State Luminaires backs its products with a 5 year limited warranty.
Headquartered in St. Charles, Illinois, the company distributes its products globally. For further information about Solid State Luminaires and its rapidly growing line of leading edge lighting products, call 877 SSL-GREEN or visit the company's web site at www.solidstateluminaires.com
Contact
June Heffron Marketing Coordinator FC Lighting 3609 Swenson Avenue St. Charles, IL 60174 630-889-8100
E-mail:jheffron@fclighting.com
Web Site:www.solidstateluminaires.com