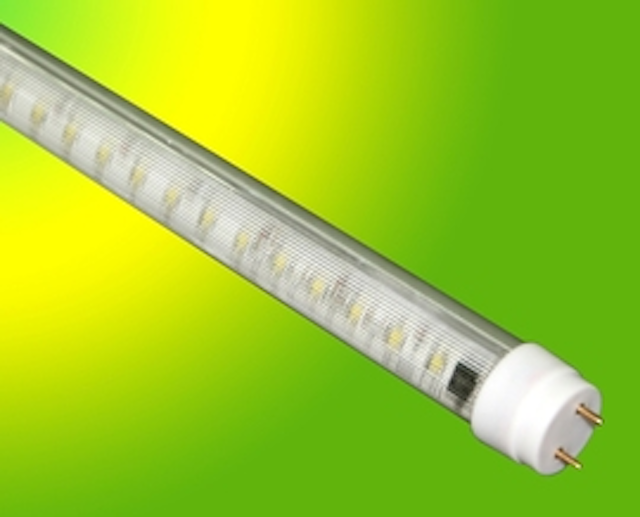 Date Announced: 23 May 2008
The lighting revolution is coming!
ATG Electronics unveils the second generation LED Fluorescent Lights——iBright™ T8s SMD LED Fluorescent Lights.
ATG Electronics® iBright™ T8s LED Fluorescent Lights are the next generation solution to replace conventional fluorescent light. They feature higher efficiency, more reliability compared to the previous generation. They are well-suited for use anywhere, homes, offices, museums, galleries, shop windows, hotels, restaurants, meeting rooms, just like conventional fluorescent lights.
With patented thermal control technology, and special designed aluminum housing, iBright™ T8s substantially achieves good thermal property and plays more stable performance and of course will last up to 50,000 hours compared to 5,000 hours from conventional fluorescent lights.
iBright™ T8s adopts high efficient SMD LEDs, which makes them produce equivalent light intensity of 40 watts fluorescent lights at only 18 watts consumption. They can directly drop into existing T8 sockets, no need of ballast and starter.
iBright™ T8s is CE approved and RoHS compliant. Just choose iBright™ T8s for illumination lighting, task lighting, display lighting and back lighting.
Features & Benefits:
-Good light quality and good heat dissipation;
-High reliability;
-Low maintenance cost;
-Easy installation with no ballast & starter needed;
-Energy saving with low power consumption;
-Green and eco-friendly lighting source without mercury.
Recommended Applications:
-Illumination lighting for homes, offices, restaurants, hotels, malls, buses, trains, warehouses, parking lots etc;
-Task lighting for cabinets, cupboards etc in your homes, restaurants, and kitchens or any other places where accent lighting is required;
-Display lighting for the articles in your stores and shops;
-Back lighting for square billboards or advertisement boards.
Technical Specifications:
-Lighting Source: SMD LEDs
-LED Quantity: 80 LEDs
-Operation Voltage: 120VAC/240VAC
-Power Consumption: 25W
-Operation Temperature: -20~40℃ (-4~104℉)
-Lumens: 2000 lm
-Length: 1200 mm (3.93 ft)
-Weight: 790 g
Contact
ATG Electronics Corp. Think Green, Act Green. International Sales Department Tel: +86-21-33932667 Fax: +86-21-33932677
E-mail:sales@atgelectronics.com
Web Site:www.atgelectronics.com