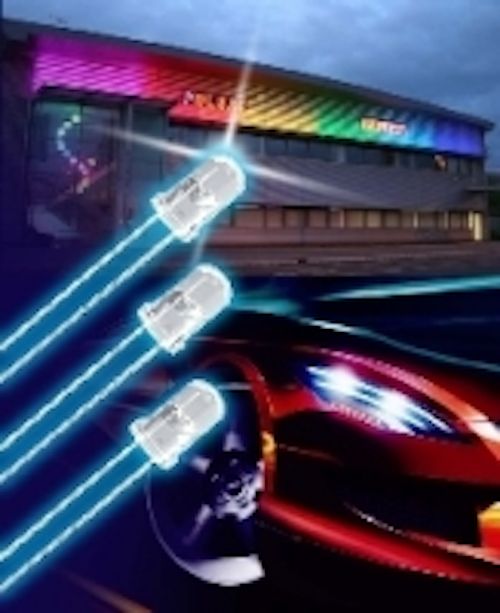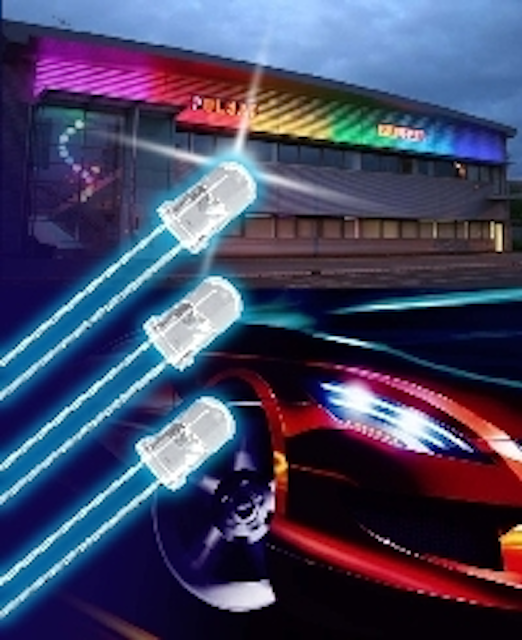 Date Announced: 29 May 2008
DOMINANT is offering a new series of through-hole LEDs in a 5mm round package for use in a wide range of solid-state lighting and illumination applications. These 5mm round through-hole LEDs have been designed specifically to provide a well-defined radiation pattern and a cost-effective lighting solution.
Devices are available in a broad range of colors including super red, red, amber, orange, yellow, blue and true green with viewing angle of 15°, 30° and 60°. We offer 850mcd typical luminous intensity at 20mA for standard brightness. For high brightness, we offer 1600mcd typical luminous intensity with 60° viewing angle and 4200mcd typical luminous intensity with 30° viewing angle at 20mA.
These through-hole LEDs are made with an advanced optical epoxy, offering superior high temperature and high moisture resistance performance in outdoor signal and sign applications. It's also suitable for interior and exterior automotive lighting and applications requiring backlighting and status indication due to its high efficiency, lower power consumption.
About DOMINANT Semiconductors
DOMINANT Semiconductors Sdn. Bhd. is a dynamic Malaysian Company that is amongst the worlds leading SMT LED Manufacturers. An excellence – driven organization, it offers a comprehensive product range for diverse industries and various lighting applications in the automotive, consumer and communications as well as industrial sectors. With extensive industry experience and relentless pursuit of innovation, DOMINANT's state-of-art manufacturing, research and testing capabilities have become a trusted and reliable brand across the globe. More information about DOMINANT Semiconductors can be found at http://www.dominant-semi.com. DOMINANT is a QS 9000 and TS 16949 certified company.
Contact
Tel: +60(06) 2833566 Fax: +60 (06) 2830566
E-mail:sales@dominant-semi.com
Web Site:www.DOMINANT-semi.com