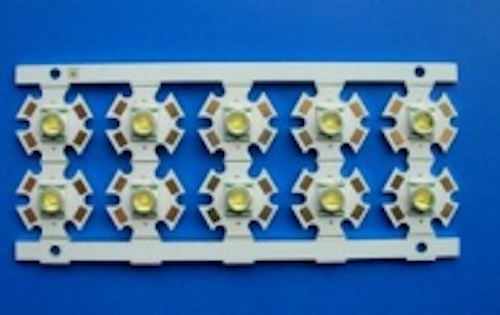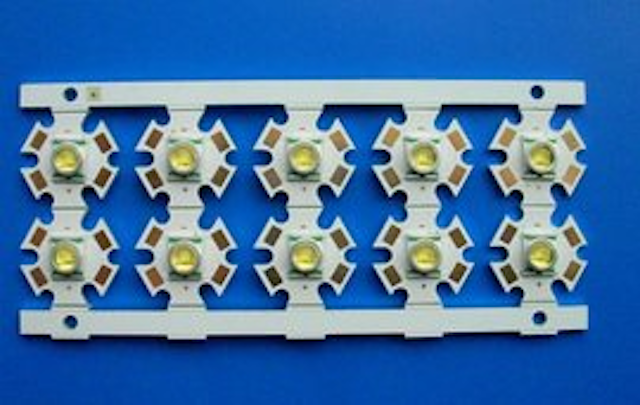 Date Announced: 24 Apr 2008
Portfolio includes LEDs, drivers, secondary optics, tools and starter kits
Visitors to Arrow's stand at EuroLED/EuroLight 2008 (June 4-5, West Midlands, UK) will be able to see a broad range of conventional High Brightness (HB), High Power LED products and associated technologies.
Among the products on show will be 'lighting class' LEDs from Cree, Avago and Osram, as well as LEDs for backlighting, indication and illumination from a variety of suppliers. Arrow also offers complementary technologies ranging from LED drivers and power supplies to secondary optics and thermal management solutions.
Arrow's portfolio of products for LED-based lighting applications also extends to printed circuit boards pre-populated with LEDs and a variety of development tools and starter kits that ensure the rapid creation, prototyping and delivery of application-specific lighting products.
About Arrow Electronics:
Arrow Electronics (www.arrow.com) is a global provider of products, services and solutions to industrial and commercial users of electronic components and enterprise computing solutions. Headquartered in Melville, N.Y., Arrow serves as a supply channel partner for approximately 700 suppliers and 140,000 original equipment manufacturers, contract manufacturers and commercial customers through a global network of more than 300 locations in 50 countries and territories.
Contact
Arrow Northern Europe Tel: +44 (0) 1279 441 144 Fax: +44 (0) 1279 455 526
E-mail:moreinfo@arrowuk.com
Web Site:www.arrow.com