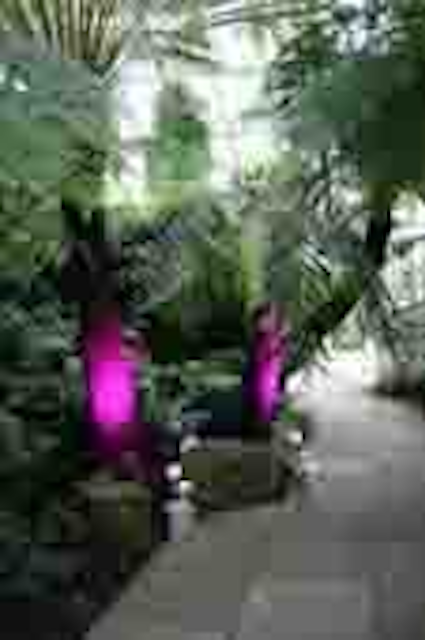 Date Announced: 28 Apr 2008
Easily LED, "creators and purveyors of the cleverest LED products", has developed a revolutionary battery-powered LED solution exclusively for live production company, Event Concept Limited.
Branded as the Concept3 in acknowledgement of Event Concept's collaborative contribution, the unit delivers a punchy 38w RGB LED output and is powered from a solar-chargeable battery.
The Concept3 was developed in response to Event Concept's request for a practical solution to lighting events in venues to which they are an accredited supplier, including museums, galleries and State buildings. In such venues, the use of cabling and additional power is often subject to strict regulations and can be difficult to conceal. Time is also at a premium since set up time, after the building has closed to the public, is often as little as one hour.
As a battery-powered unit, the Concept3 is designed to be self-contained, with a running time of up to 36 hours for a single primary colour. Its stand-alone status allows rapid, cable-free, deployment of lighting equipment and frees the designer to light objects and architecture in a way not possible with conventionally powered and controlled units.
The system uses Easily LED's patented technology to allow control of the unit's individual colour control functions from specifically designed controls on the rear of the unit. It can therefore be deployed in seconds, with the colour tuned to suit the object being illuminated. Duration time can be pre-set by the user by means of a "throttle" designed into the control system.
Meanwhile, weighing in at 6Kg a unit, the Concept3 not only offers a superb battery life, but ensures it will not "walk off on its own" when left in a public space!
"We are delighted with the finished product," says Roger Deane, Head of Company Operations at Event Concept. "Everyone is very excited about them here. The real benefit of Concept3, is the rapid deployment of the units – which, for one night events, can really make the difference. The ability to solar-charge the units will finally allow Event Concept to offer clients a unique carbon-neutral service, whilst simultaneously allowing us to rapidly illuminate our clients' venues."
Easily LED has engineered the Concept3 to give it broader market appeal. The solar powered battery makes it an obvious candidate for festivals and outdoor events, yet they can also be removed from their battery units and truss-mounted in conventional fashion.
The Concept3 can be powered from a single 13amp socket, offering maximum convenience with massive savings on power costs and making it ideal for tradeshow stands.
Extra functions have been incorporated to allow the unit to receive DMX, or to output pre-defined colours, sequences, chases or strobe patterns, all of which are selected through a standard dipswitch interface.
Several units can be linked together, using standard 5 pin DMX cabling, to synchronise colour rolls, or fades, with one unit acting as a master and the rest as slaves. In this mode the RGB controls switch over to control chase, fade and dwell times.
Finally, the Concept3 has been designed to incorporate a failsafe power management system making it suitable as a source of emergency lighting. Using intelligent mains charging techniques, when coupled to a mains supply, the system will switch over to provide bright white light in the event of power failure.
The Concept3 has already been used successfully on a number of corporate events including Kew Gardens, Somerset House and The Royal Academy of Arts.
"We view the Concept3 as a Parcan for the twenty-first century, with its range of uses presenting designers with a true green alternative." says Easily LED's Chris Crockford.
EasilyLED is proud to announce that the Concept3 is currently being certified by the Energy Savings Trust – which is an industry first – and will soon earn a British Kite Mark when it receives its BS5622 British Standards Certification for emergency lighting.
More information on EasilyLED can be found at www.easilyled.com
More information on Event Concept can be found at www.eventconcept.co.uk
Photograph: Kew Gardens installation by Event Concept
Contact
For further information contact: Chris Crockford, Easily LED Email: chris@easilyled.com Web: www.easilyled.com Roger Deane, Event Concept Ltd Email: Roger@eventconcept.co.uk Web: www.eventconcept.co.uk For press enquiries contact: Julie Harper Tel: +44 (0)7990 974388 / +44 (0)20 8679 2381 Email: julie@joolzharper.co.uk
E-mail:julie@joolzharper.co.uk
Web Site:www.easilyled.com