LED-Linear introduces expansion of VarioLED Flex family of high luminous flux
Apr 7th, 2008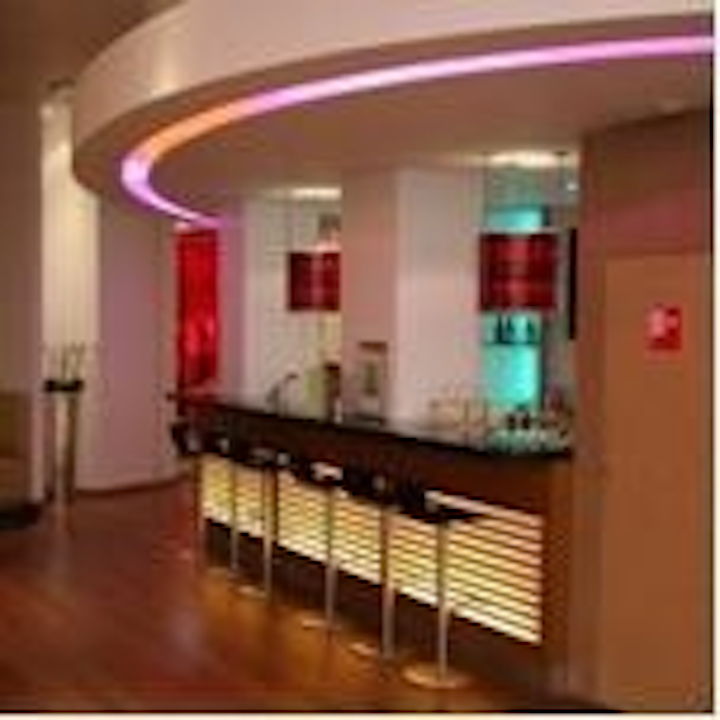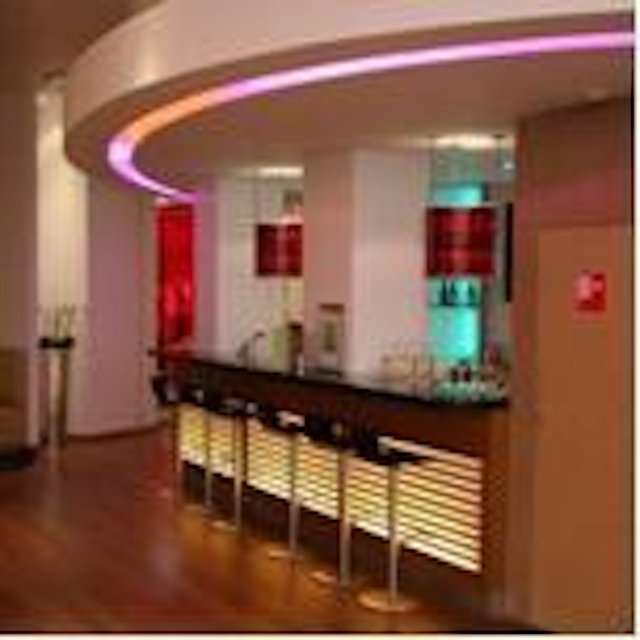 Date Announced: 07 Apr 2008
LED-Linear GmbH, Moers – LED-Linear is pleased to introduce the expansion of its VarioLED Flex family of high luminous flux, efficiency and IP67 protected linear separable LED strips on flexible printed circuit board with self-adhesive back. VarioLED Flex includes a full line of white, warm/white, RGB and multi color lighting solutions with a full scope of accessories from power supplies to lenses. A revolutionary high efficiency, multi versatile and IP54 protected linear lighting fixture will be launched soon.
The VarioLED Flex White (W), Warmwhite (WW), monochromatic and RGB modules are easy to mount flexible, bendable and divisible lighting modules, working with 24V supply voltage. They have an extreme life span of up to 50,000 hrs and are easy and cost effective to mount due to their self adhesive back side.
The VarioLED Flex SOL will be available in white (w), warmwhite (ww) and in a white/warmwhite (w/ww) addressable solution with a significantly improved efficiency and luminous flux of up to 300 lumen per linear foot and 40 lm/w module efficiency. Besides that the white and warmwhite versions will be available with integrated lens and a radiation angle of 60° (FWHM).
VarioLED Flex Dona is LED-Linear's high luminous flux and efficiency solution working with 12V supply voltage. It will be available in white, warmwhite and a high color rendering index of Ra=92, delivering a high luminous flux of up to 300 lumen per linear foot and 80 lm/w module efficiency.
All versions of VarioLED Flex will be available in an IP67 protected version of up to 6 feet length, mounted on a heat conductive aluminium profile. The IP67 LED linear modules include an outstanding protection against dust, moisture and salt water spray. All modules will also be available with an IP67 rated connector system.
As well all versions of VarioLED Flex SOL and Dona are designed to properly work with a standard lens and lensholder system available in the beam angles (FWHM) of +/- 3°, +/- 7°,+/- 6°,+/- 15°,+/- 33° and +/- 6° x +/- 24°.
Carsten Schaffarz managing director and founder of LED-Linear says that "LED-Linear's product family of flexible printed circuits boards will set standards in the LED market place and offer the most versatile and highest quality flexible solution in the industry. Please stay tuned on our new product releases!"
---
LED-Linear GmbH produces high quality, linear and scalable lighting modules, systems and fixtures based upon LED technology. The company, based in Moers, Germany offers its customers LED-modules with extraordinary cost/performance ratio. Use of high-quality and durable components assures enduring and energy efficient solutions. Flexibility of VarioLED products enables unlimited possibilities for creative applications of LED in design, architecture and function. Products are lead-free, soldered and RoHS conform.
Contact
Carsten Schaffarz Managing Director LED-Linear GmbH EUROTEC Ring 23 D-47445 Moers TEL.: + 49 (0)2841-8888-6-0 FAX.: + 49 (0)2841-8888-6-120
E-mail:info@led-linear.com
Web Site:www.led-linear.com