Beta-Kramer Files 100th Patent for LED Product Innovation
Jul 18th, 2008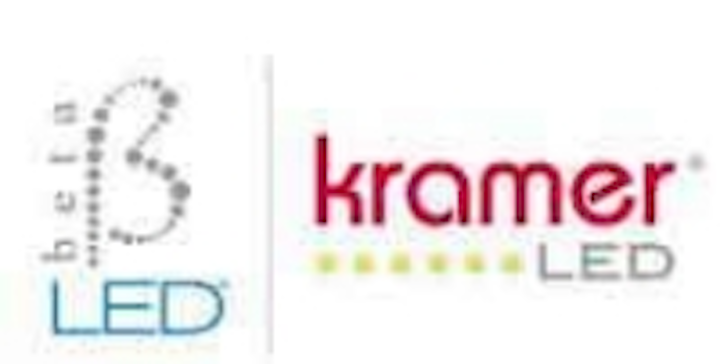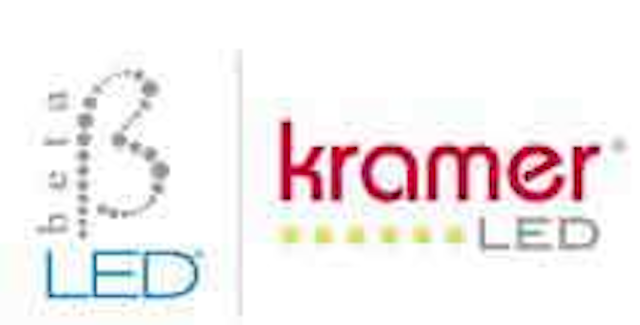 Date Announced: 18 Jul 2008
Important milestone demonstrates company's commitment to bring the latest in LED luminaires to the industry
Sturtevant, Wis. – (July 16, 2008) Beta-Kramer, a Ruud Lighting company, continues to innovate its light-emitting diode (LED) luminaires by filing their 100th patent application for an Off-Axis Total Internal Reflection (TIR) NanoOptic™. This key patent allows the KramerLED™ recessed series to deliver unsurpassed recessed downlight efficiency and optical control while maintaining specification grade 45-degree visual cutoff.
"Our team of world-class engineers is committed to harnessing the benefits of LED technology into effective optical and fixture designs," said Beta-Kramer president Al Ruud. "This significant milestone exemplifies our role in setting the industry standard for continuous innovation of industry leading LED luminaires."
Since 2007 with the introduction of THE EDGE™ series, a full line of LED luminaires for outdoor applications, Beta-Kramer has filed US and International patent applications as a result of their ground-up design philosophy. These filings have spanned all areas of the luminaire system including fixture design, NanoOptic LED optics, thermal management, electronics, and methods of construction and assembly. This growing body of intellectual property demonstrates the commitment to excellence and leadership within the LED lighting market.
Using knowledge from the development of THE EDGE, Beta-Kramer recently launched KramerLED, a new line of luminaires for indoor applications. The patent-pending KramerLED product line features proprietary NanoOptic™ technology: direct contact refractors secured with respect to the LED dome. When used in combination with premium optical materials and advanced optical design techniques, NanoOptics provide up to 96 percent optical efficiency.
In addition to its superior optical design and thermal management properties, KramerLED luminaires provide a significant reduction in energy consumption and increase overall efficiency with equal or better performance compared to traditional sources. One example of this efficiency comes from KramerLED linear products. Per linear foot, linear products deliver 1,000 lumens and consume less than 20 watts with a life rating greater than 100,000 hours. These fixtures also feature dimming through zero to 10-volt control.
Energy efficiency combined with no maintenance costs or lamp replacements present KramerLED fixtures as viable alternatives to other traditional lighting sources. The complete KramerLED series includes recessed, linear direct and indirect, and pendant luminaires.
About Beta-Kramer
BetaLED, a brand of Beta Lighting and KramerLED, a brand of Kramer Lighting, were established to dedicate resources to the emerging use of LED technology for exterior and interior applications. Beta-Kramer Lighting, a Ruud Lighting company, provides the lighting market with high-quality, specification-grade luminaires for exterior and interior lighting applications.
Contact
Marty Organ Beta-Kramer Lighting (262) 884-3110
E-mail:marty_organ@beta-kramer.com
Web Site:www.betaLED.com