Asymtek's DispenseJet® DJ-9500 is up to Ten Times Faster than Needle Dispensers
Jul 17th, 2008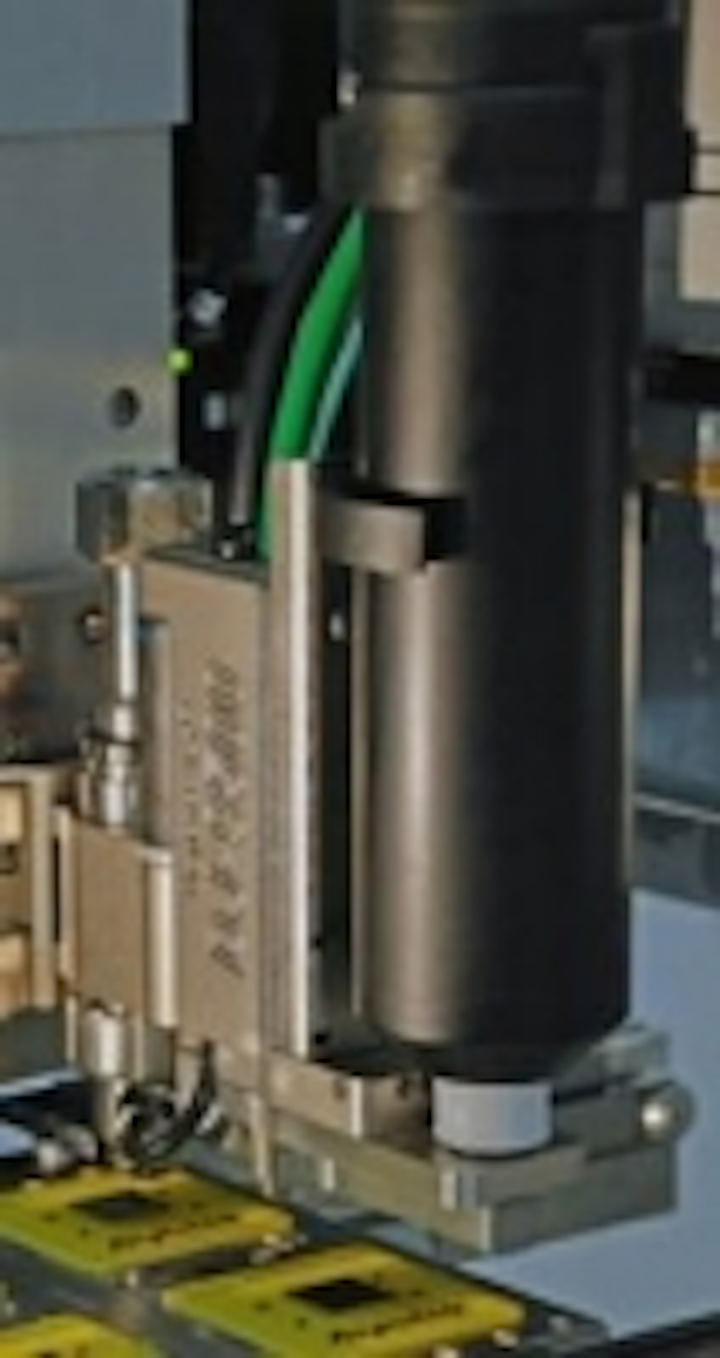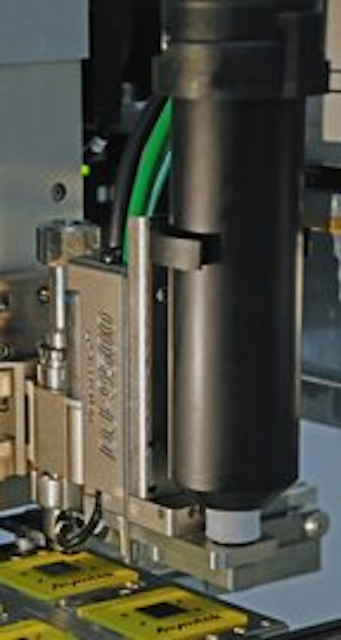 Date Announced: 17 Jul 2008
-- For High-Volume Underfill and LED Silicone Applications
Carlsbad, CA –– Asymtek, a Nordson company (Nasdaq:NDSN) and leader in dispensing, coating and jetting technologies, introduces its new DispenseJet® DJ-9500 fluid jetting valve for high-speed underfill applications and jetting silicone for LEDs.
The DJ-9500's flexible pneumatic design can jet a wide variety of fluids up to 10 times faster than existing needle type dispensers, even with abrasive fluids.
The new design enables compatibility with a wider range of fluid types, and opens the process window to allow a robust jetting solution. DJ-9500 users will benefit from improved fluid control, better repeatability, increased flexibility, and a lower cost of ownership.
The DJ-9500 controls fluid break-off at the nozzle tip for clean and consistent dots and line patterns on the substrate. Because the DJ-9500's hardware lasts longer and offers better fluid control, a lower cost of ownership is achieved.
The new long-life needle assembly lasts 5 to 10 times longer than other tested needle assemblies. Enhanced temperature controls maintain the fluid at a consistent viscosity for high throughput applications.
Jetting is an automated, non-contact process that dispenses fluids quickly, cleanly, accurately, and reliably into places where other dispensing methods can't reach. The DJ-9500, like Asymtek's award-winning DispenseJet DJ-9000, features Asymtek's patented "jetting-on-the-fly" (U.S. Patents 5,711,989 and 5,505,777) "dot on dot," (U.S. Patent 5,747,102) and Calibrated Process Jetting™ (U.S. Patent 6,173,864).
About Asymtek
Asymtek®, a world leader in automated fluid dispensing, conformal coating, and jetting technologies, designs and manufactures a full line of dispensing and coating systems, supported by a global applications and service network. Recognized for its innovative equipment and excellent service, Asymtek continues to offer advanced applications for a range of industries. These include semiconductor packaging, printed circuit board assembly, LEDs, flat panel display assembly, automotive, medical/biotech product assembly, and other precision assembly processes. Founded in 1983 and acquired in 1996 as a subsidiary of Nordson Corporation Asymtek is an ISO 9001:2000 certified company. Asymtek has received numerous awards including Intel's prestigious Supplier Continuous Quality Improvement award for five years in a row: 2003, 2004, 2005, 2006 and 2007. For more information, visit www.asymtek.com.
Contact
Roberta Foster-Smith, Asymtek, A Nordson Company Tel: +1-760-431-1919
E-mail:rfsmith@asymtek.com
Web Site:www.asymtek.com