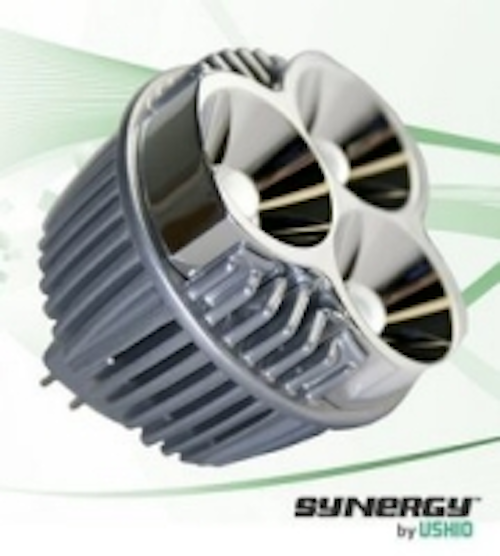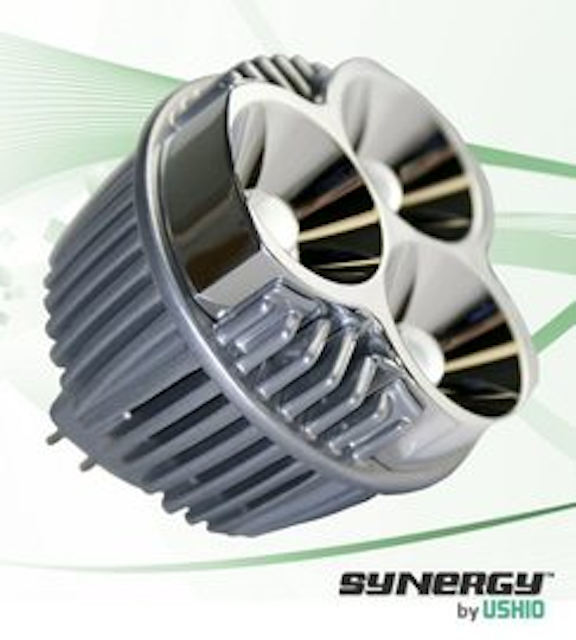 Date Announced: 02 Jul 2008
Cypress, California -— From the world leader in MR-16 lamp technology comes the world's first truly usable Solid State LED MR-16. Synergy, by USHIO, is the world's most efficient, longest life MR-16 lamp ever manufactured.
Synergy is the ultimate combination of proprietary LED packaging technology, a patented optical system, premium thermal management and a highly efficient electronic design. Now that's Synergy, the USHIO way!
Synergy's breakthrough technology allows this 4W LED MR-16 to directly replace 20- 25W halogen MR-16s. No false claims, just outstanding performance that yields 80% energy savings.
Rated at 50,000 hours, Synergy has a true life rating of more than 10 times that of standard MR-16 lamps on the market today. It's easy to see why Synergy is the lighting designers' first choice for those applications where frequency of lamp changes and cost of ownership are significant factors.
Synergy LED MR-16 lamps are also fully dimmable, RoHS compliant and emit no harmful UV or IR like standard halogen MR16's. USHIO is proud of it's commitment to making the world a greener place and Synergy, by USHIO, is a giant leap forward in achieving our goal. Use of these lamps dramatically reduces carbon emissions from coal-fired power plants as well as the amount of hazardous waste, such as mercury, disposed of in our landfills.
Synergy LED MR-16 lamps are available in Spot (12 degree), Narrow Flood (24 degree), Flood (34 degree) and Wide Flood (50 degree) beam spreads. Warm White, Neutral White and Daylight color temperatures are available to satisfy the requirements for nearly every application.
For more information on the Synergy LED MR-16 lamp series or any of the other Lighting-Edge Technologies from USHIO America, visit www.USHIO.com or call 800.838.7446.
Contact
Denny Huang, Sr. Marketing Coordinator Phone: 714.229.3173
E-mail:press@ushio.com
Web Site:www.ushio.com