Lamina introduces ultra-bright Titan Series LED lighting systems ready for product integration
Jul 11th, 2008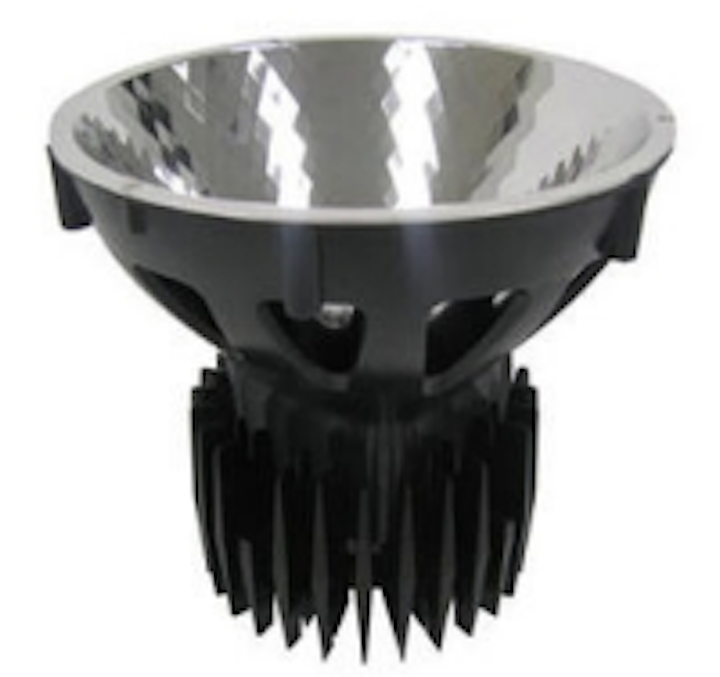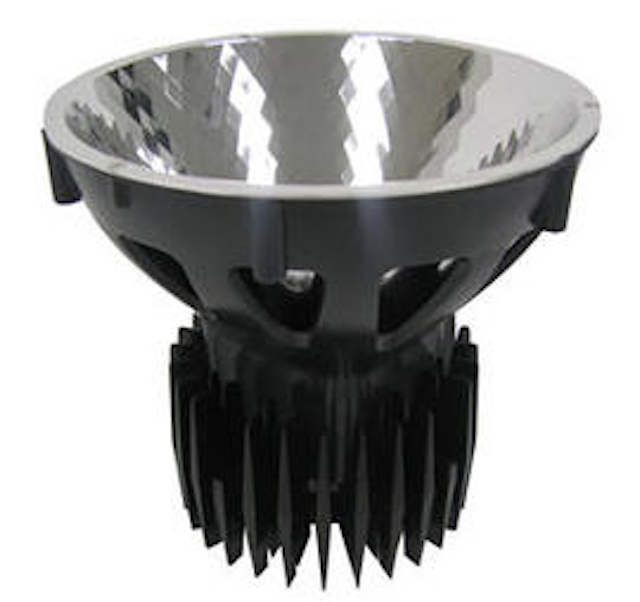 Date Announced: 11 Jul 2008
Flexible system configurations allow for rapid fixture design, integration and market entry
WESTAMPTON, NJ -- (July 10, 2008) – Lamina Lighting Incorporated (Lamina), the world leader in the development and manufacturer of high-power LED light engines, today announced the introduction of a new line of ultra-bright LED lighting systems that offer fixture manufacturers and lighting designers rapid design and integration opportunities.
Based around Lamina's popular Titan Series, each Lamina LED Lighting System comes completely assembled and includes a Titan Series LED Light Engine, ThermaCool™ Heatsink, EZ-Connect™ Wire Harness and "application specific" premium optics – making them easy for lighting fixture manufacturers and lighting designers to integrate into their next product or project.
The Lamina Titan Series LED Lighting System sets a new standard for Ultra-Bright Warm White Light with system configurations delivering over 1,300 lumens and a rated lifetime of more than 50,000 hours. Configurations are also available in Daylight White, TruColor, RGB and Monochromatics. A variety of premium optics also provides a choice of beam patterns ranging from 10 to 120 degrees.
"Until now many lighting fixture manufactures and lighting designers have had to engineer and design around each individual component in order to take full advantage of all that LED lighting technology can offer," said Dan Polito, vice president of marketing at Lamina. "With our Titan Series LED Lighting System they can now create an LED lighting delivery system from a wide selection of available configurations."
The variety of general illumination applications for the Lamina Titan Series LED Lighting System is extensive and includes, stage and studio, architainment, low-voltage landscape, track heads, portable and solar lighting, commercial and residential recess down lighting, and street and perimeter lighting systems.
Polito also noted that each Lamina Titan Series LED Lighting System emits no heat (infrared) or ultraviolet radiation, is readily dimmable, and contain no mercury (as do fluorescent lamps) or lead. As are all Lamina LED products, the Titan Series LED Lighting System is fully compliant with the EU's RoHS Directive restricting mercury, lead, cadmium and other hazardous substances.
Lamina is also the only energy-efficient lighting company that provides certified CO2 avoidance metrics for all of its solid state LED products, thereby offering customers valuable decision criteria relating to environmental stewardship.
About Lamina
Lamina Lighting Incorporated (Lamina) defines the current state of LED lighting technology with continuous innovations in light output, efficacy and thermal management. Founded in 2001 as a spin-off from the Sarnoff Corporation, Lamina is at the forefront of global LED research and product development. With its Atlas™, Titan™ and SoL™ Series LED product lines, Lamina provides ultra-bright white LED lighting products that satisfy the growing global need to replace conventional lighting with LED technology for general illumination. Among its other benefits, Lamina's environmentally responsive LED technology and programs aid in lowering CO2 emissions – the dominant GHG contributor to global warming. Headquartered in Westampton, New Jersey, Lamina Lighting is funded by five premier technology venture funds. For more, visit www.laminalighting.com.
©2008 Lamina Lighting Incorporated. Lamina is a registered trademark and the Lamina logo, Atlas, Titan, TitanTurbo, ThermaCool, TruColor, EZ-Connect and SōL are trademarks of Lamina Lighting Incorporated. All other trademarks mentioned are the property of their respective owners.
Contact
Dan Polito, Vice President of Marketing Lamina Lighting Incorporated 609 265 6802
E-mail:dpolito@laminalighting.com
Web Site:www.laminalighting.com