Infinilux introduces patent pending, low bay light fixture powered by Cree XLamp LEDs and innovative no-glare optics
Jul 14th, 2008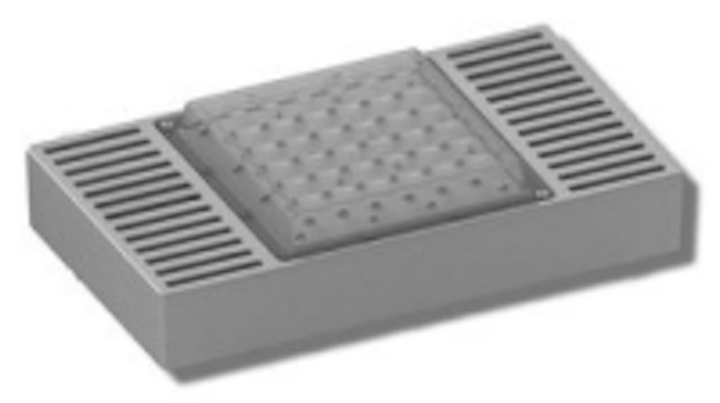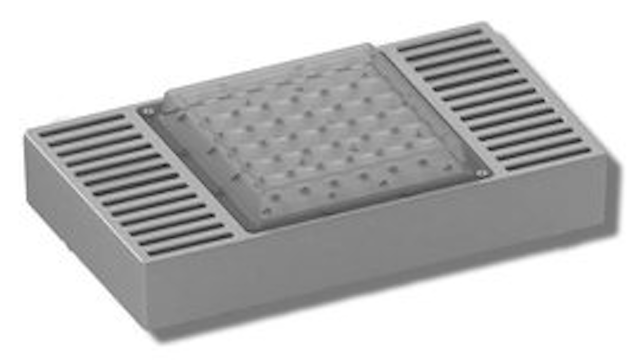 Date Announced: 14 Jul 2008
The new LB36-Series™ of Solid State Lamp (SSL) based Low Bay Lighting Fixtures are one of the industry's first true alternatives to standard incandescent technologies and are designed to meet the IESNA illumination criteria for multi-level parking garages / parkades.
Carson, Ca -- Infinilux announces the introduction of the patent pending LB36 series of low bay lighting fixtures designed to meet the strict requirements of the parking industry. The LB36 features best in class wattages, under 60-watts, and full compliance with IESNA illuminance recommendations over the lifetime of the fixture. The unit, when deployed according to provided guidelines, is ASHRAE compliant, consuming less than 0.3W/sq-ft max. The LB36 is both UL and cUL listed (file number E321119) to ensure the highest levels of safety and reliability.
The LB36 features an extreme vandal resistant design and an integrated heatsink. The engineered housing configuration prevents unauthorized tampering or access to the fixtures light engine or drivers and is sealed to prevent intrusion by insects and debris. The housing is also fully powdered-coated, inside and out, to provide corrosion resistance and cosmetic integrity. The proprietary "No-Glare™", patent-pending optic is constructed from polycarbonate polymers, the same used in bullet resistant glass, to assure years of trouble free use. Standard pendant mount design offers extreme flexibility and allows for mounting on sloped or level mounting surfaces. Additional mounting points are provided for earthquake safety cables or chains. Additional provisions for dimming and motion control are provided for future upgrade.
Power input for the LB36 ranges from 90VAC to 277VAC, allowing for a wide range of standard mains voltages. The driver section is UL1310, Class 2 listed and has integrated, auto-recovery over-voltage, transient (ANSI C62.41 Class A) and short/overload protection. The entire driver section of the LB36 is "plug and play" serviceable, and requires no special tools or fixtures for field service. Each LB36 comes complete with simple step by step service instructions in the event that a unit is damaged in the field.
The "green" nature of Infinilux's solid state lighting (SSL) technologies combined with the reduction of traditional maintenance costs creates a win-win for both the environment and the consumer. Infinilux LB36 low bay lamps are 100% RoHS compliant and unlike many competing technologies do not contain lead, mercury or cadmium reducing waste management issues for end users as well. Under industry standard (24/7) usage, the LB36 provides a 36-month ROI based on energy cost alone, further enhancing the overall material and labor cost savings over legacy technologies.
The LB36-series in available in two basic configurations based on a proprietary 36 LED light engine: a black finished model (LB36CW-B) and a silver model (LB36CW-S) Custom configurations and colors are available upon request and subject to minimum order quantities. (Please consult the factory for further details regarding custom tailored low bay units for specific installations.)
Anthony Vilgiate, Infinilux Vice President said, "Infinilux has spent over two years in research and development, interviewing end users from across the industry, to determine what features were most important." Vilgiate added, "The new LB36 meets all the industry requirements for mounting height, spacing and glare reduction and throws in a few features that will significantly lower the long-term cost of ownership."
Infinilux LB36 series low bay lamps are immediately available from stock with standard pricing starting at $495.00 per fixture in consumer quantities For more information, contact Infinilux, Inc., at 800-353-4001 or visit Infinilux on-line at www.infinilux.com
About Infinilux, Inc.
Infinilux, a Cree LED Solutions Provider, deigns and manufactures high performance lighting products that can be used worldwide in high-profile applications within the architectural, public spaces, theater lighting, retail, residential, landscape, signage, entertainment, hospitality, fine arts, and commercial markets. Infinilux also provides OEM design and manufacturing services for some of the top names in the lighting industry.
The Infinilux product line includes a variety of high-output indoor and outdoor Solid State retrofit lamps to replace inefficient incandescent lamps as well as a wide range of color wash and accent LED-lighting strips. These strips are ideal for under cabinet lighting in both homes and recreational vehicles and are suitable for use as a light engine for standard lighting fixtures and displays.
Contact
Infinilux Inc. 1457 Glenn Curtiss Ave. Carson, Ca. 90746 USA Tel: (800) 353-4001
E-mail:info@infinilux.com
Web Site:www.infinilux.com