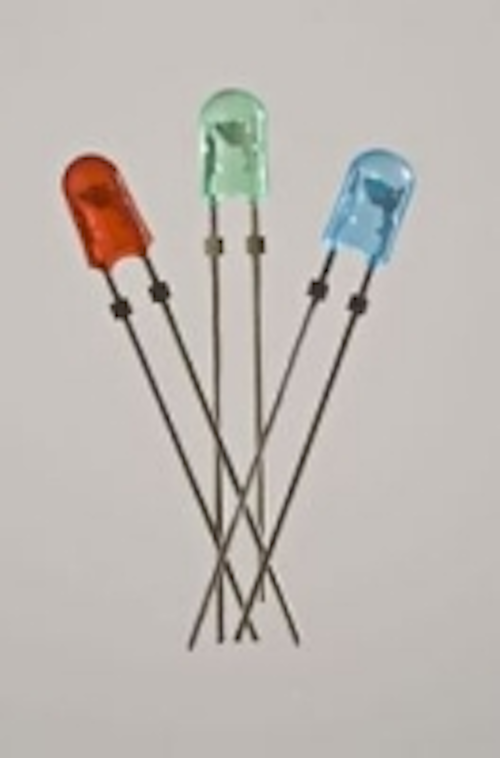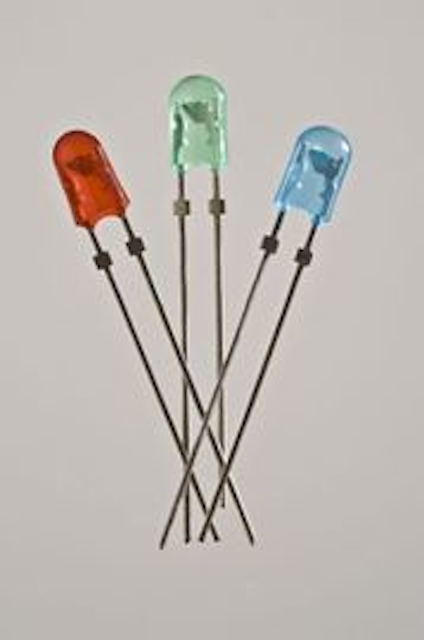 Date Announced: 23 Oct 2008
Superior Performance for Digital Billboard and Signage Applications
DURHAM, N.C., Cree, Inc. (Nasdaq: CREE), a market leader in LED lighting, announces the release of its new-generation high-brightness 4-mm and 5-mm oval LEDS in blue, green and red. These new oval LEDs feature optically-matched radiation patterns in blue, green and red, resulting in superior image quality for digital billboard and full-color sign applications.
In Cree's unique matched-radiation pattern, the red pattern is inside the blue and green—resulting in a blended cool-white light, compared to the pink that results when unmatched LEDs are used.
Available in a wide range of intensities and colors, Cree's oval LEDs feature a wide viewing angle and enhanced contrast, making them ideally suited to the signage market. Use of LEDs in signs and displays helps lower power requirements and maintenance expense compared to other technologies.
"Customers can now purchase the brightest blue, green and red ovals from a single supplier--Cree," said Norbert Hiller, Cree VP and GM, LED Components. "These products offer superior intensity for the rapidly growing video-board and signage markets. This will give customers additional flexibility to design-in the precise part they need—spanning a range of sizes and brightness levels."
The Screen Master® 4mm and 5mm oval LEDs, C4SMF RGS/GJS/BJS and C5SMF-RGS/GJS/BJS, are available through Cree's global distribution network. To find a distributor near you, visit: www.cree.com/hbdistributors.
About Cree
Cree is leading the LED lighting revolution and setting the stage to obsolete the incandescent light bulb through the use of energy-efficient, environmentally friendly LED lighting. Cree is a market-leading innovator of lighting-class LEDs, LED lighting solutions, and semiconductor solutions for wireless and power applications.
Cree's product families include recessed LED downlights, blue and green LED chips, high-brightness LEDs, lighting-class power LEDs, power-switching devices and radio-frequency/wireless devices. Cree solutions are driving improvements in applications such as general illumination, backlighting, electronic signs and signals, variable-speed motors, and wireless communications.
Contact
Krista Larrison Cree Inc.
E-mail:Krista_Larrison@cree.com
Web Site:www.cree.com