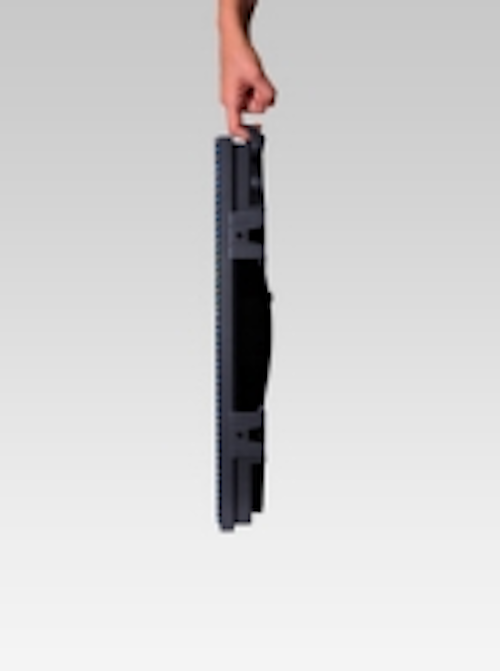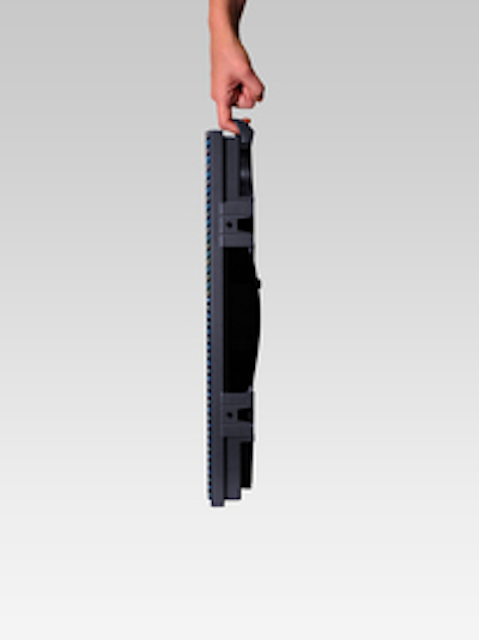 Date Announced: 24 Oct 2008
With eight industry firsts Cobra™ technology combines advanced engineering with sophisticated control to redefine LED displays.
Santa Clara, CA – embargoed until 24 October 2008, 09h00 PDT.
Element Labs, Inc., a global leader in the design, manufacture and support of cutting-edge LED video technology to the entertainment, architectural and signage industries, today announced the launch of its revolutionary Cobra technology platform. Cobra 16 and Cobra 11, the first two panels in the Cobra family, will debut at the LDI show in Las Vegas today.
The Cobra range of LED video display panels is the result of an extensive research and development effort by Element Labs to create a next-generation display technology that renders existing alternatives obsolete. Cobra technology boasts no less than eight industry firsts, including a revolutionary panel design less than 70mm deep and weighing as little as 29 kg/m2 (fixed install panels), extremely low power consumption, full IP66 rating front and back, no cooling fans, an extended RGBC color gamut, FCC Class B emissions and true 100,000 hour lifetime. The result is an industry first: a truly environmentally friendly LED display technology that offers superior visual performance.
The Cobra platform's revolutionary design and superior visual performance make it ideally suited to indoor and outdoor applications in both the entertainment and architectural markets.
Barbara Nelson, CEO of Element Labs, says: "The introduction of our new Cobra platform forms part of our strategy to lead through innovation with our products and our people. Cobra 16 and 11 will completely redefine how the industry views LED displays. The technology establishes us with knockout competitive advantages on every front and lays a strong technology foundation for Element Labs to establish itself in a class of its own – now and in the future."
Grant Elliott, CTO of Element Labs, adds: ""With Cobra we have taken a number of key requirements for LED video panels, and by pushing the envelope from an engineering perspective in all of these areas, have created a product that excels in almost every technical aspect. Cobra is lightweight, razor thin, highly efficient, flexible in terms of usage, rapid to deploy, employs a four color pixel for increased luminance depth and deeper colors, and looks as good from the back as it does from the front. Combined with the new PXL architecture which will form the basis of a number of our products moving forward, Cobra represents a large leap forward for both Element Labs and the industry."
Cobra is green!
The world is increasingly turning to LED for environmentally responsible, energy efficient and long life display solutions. With their extreme energy efficiency, low heat output and long life, Cobra 16 and Cobra 11 offer display solutions with a significantly lower operational 'carbon footprint'. Cobra contains absolutely no mercury or lead, making it fully RoHS compliant. Additionally, the technology conforms to rigorous Class B EMC emission standards – another industry first.
Visual excellence through superior color reproduction
Cobra technology has been designed to push the boundaries of the visual performance and color reproduction capabilities of current LED technologies. Through sophisticated mathematical algorithms and the inclusion of Cyan LEDs, Cobra's RGBC technology offers a better color gamut than any other display on the market while simultaneously improving the display's life span.
Cobra technology offers high-brightness, color-accurate displays with fully variable enhanced resolution modes and a light-output of 8000 nits that guarantees a truly eye-catching screen, year after year.
Cutting edge design
With its striking industrial design the back of Cobra looks as good as the front. The extremely challenging, thin-wall die-casting took 18 months of engineering and university research to perfect. The result is a seamless, one-piece panel design that is lighter, thinner, stronger, and more weatherproof than the competition – more industry firsts for Cobra.
Superior system design ensures low cost of ownership
Many LED display solutions available on the market today require hefty investments for a cumbersome one-off system that is not compatible with other display technologies.
Unified technology platform
Cobra's unified platform, today embodied in the Cobra 16 and Cobra 11, the family's first two variants, combines a common panel design, protocol and processor for ease of use and low total cost of ownership.
Low power consumption
With a highly efficient power supply with power factor correction, typical consumption at 5000 nits is 50 watts per square meter for Cobra 16 and 130 watts per square meter for Cobra 11. The efficient design of the panel means that heat build-up is minimal and no fans are required, thus eliminating the need for additional air conditioning. This gives Cobra LED display systems a lower total cost of ownership than other display systems available on the market today.
Ease-of-use
Cobra's ultra low-weight panels and unified power + data connector require no tools for deployment or removal, thereby minimizing both labor and transport costs. Weighting a fraction of the industry average, Cobra can be used in situations where heavier displays would be impractical or impossible. Its integrated ability to form curved screens opens new creative possibilities.
Long life
Cobra technology also incorporates techniques that extend the true life of the display beyond 100,000 hours, reducing maintenance costs, lowering long-term operating costs and dramatically increasing the overall return on investment.
Advanced control
Cobra is controlled by the Vizomo video processor, an advanced LED screen controller that combines five different products: a screen controller, pixel mapper, scaler, color corrector and HD content delivery system into one seamless solution with broadcast quality playback.
Note to the editor:
For more information on Cobra and its technical specifications, please visit www.elementlabs.com.
About Element Labs
Element Labs, Inc., headquartered in Santa Clara, California with offices in Austin, Texas, Germany, the UK, and Hong Kong is a global leader in design, manufacturing, and support of cutting-edge LED video technology to the entertainment, architectural, and signage industries. Their award-winning products and customized solutions give designers the freedom to innovate and realize their creative visions. For more information, please visit: www.elementlabs.com
Contact
For further information please visit www.elementlabs.com
E-mail:sabine@elementlabs.com
Web Site:www.elementlabs.com