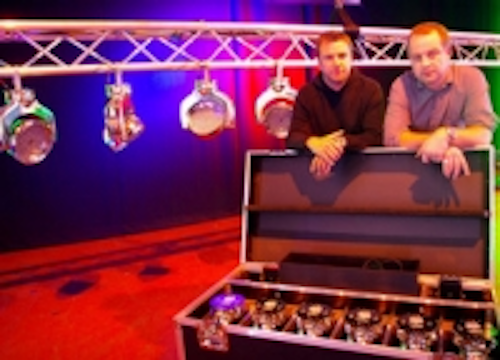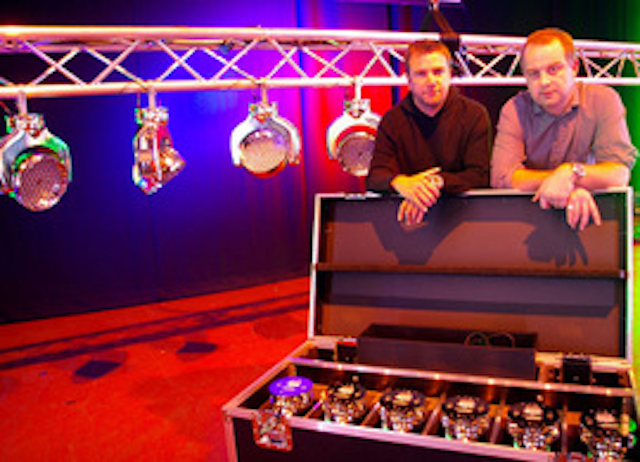 Date Announced: 27 Oct 2008
Television lighting specialists, Richard Martin Lighting (RML), have made a substantial investment in stage and studio LED fixtures, placing an opening order for 48 GLP Impression moving head washlights with the company's UK distributors, Lighting Effects Distribution. The RGB heads have been produced in a special-order chrome finish, specifically for television use.
RML operations manager, Steve Wells, said that they have been aware of the pedigree of these luminaires since LED's Ian Kirby first demonstrated them. "After that it was about getting this product in front of our clients, such as lighting directors, and letting them decide," he said. "Having successfully conducted camera tests we then had to choose the right colour; the fixture has to be a visual effect in its own right and look nice in shot."
After several colour trials, it wasn't until this year's PLASA Show that RML were able to see the chrome Impressions in all their glory, and they duly confirmed the order.
Given six months' exclusivity on the special finish, Richard Martin Lighting already have a number of jobs lined up for the new Impressions — a fixture which boasts a staggering spec.
Through the use of 90 Luxeon K2 high performance LEDs (30 per colour), the unit reaches a light output that is higher than a washlight with a 575W discharge lamp. A further advantage is the movement of the Impression, which can pan through 660° in 2 seconds, with 300° of tilt.
Aside from its performance characteristics RML sees many other reasons for purchasing the GLP Impression: virtually silent running; no heat dissipation; low power requirement — and a relatively inexpensive capital investment. And aside from their own television commitments he sees enormous scope for sub-hiring to other concert lighting production companies with whom they trade.
"Finally," they say, "anyone can sell you a product but it's what happens afterwards that counts. And we know we will get full support from LED."
Contact
Jerry Gilbert JGP Public Relations Tel: +44 (0)1707 258525
E-mail:jerry.gilbert@ntlworld.com
Web Site:www.led-lites.co.uk/