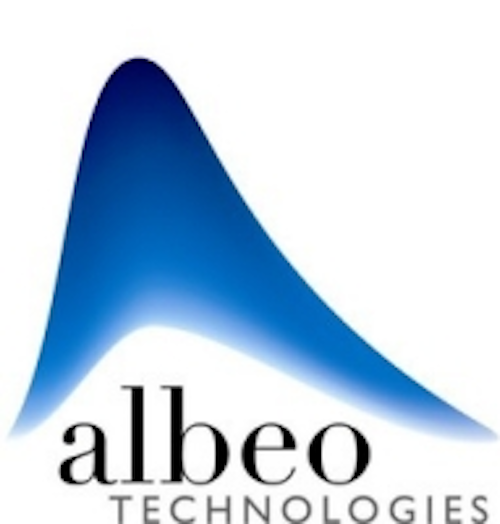 Date Announced: 01 Dec 2008
-- Albeo delivers a complete line of LED lighting fixtures for Industrial and Commercial Lighting applications that reduce energy consumption and maintenance
Boulder, CO (December 1, 2008) - Albeo Technologies, a leading LED Lighting company specializing in industrial and commercial light fixtures, releases its 2009 product catalog. The company's specification-grade LED products are designed to reduce energy and maintenance expenditures. Albeo's modular family of LED light fixtures provides upgrade solutions for industrial fluorescent and HID fixtures, are unbreakable, and contain no mercury. Using TEMPR™ thermal management technology, Albeo's LED Lights deliver best-in-class efficiency, lifetime, and cost.
Albeo's Industrial and Commercial lighting fixtures are constructed from the highest quality materials with heavy-gauge extruded aluminum housing, polycarbonate lenses, and LEDs from top tier suppliers. Products are covered with a 5 year warranty and have a typical lifetime of over 75,000 hours. Catalog fixtures are highlighted below.
Albeo Product,Traditional Product, and Application
Constellation High Bay
400 W HID or
Fluorescent
> 20 foot ceilings: Warehouse, Retail, Gym, Food processing, General manufacturing areas
Constellation Low Bay
150 W HID or
Fluorescent
< 20 foot ceilings: Retail, Warehouse, Staging Areas, Assembly, Machining, Precision crafting
Constellation Garage
150 W HID or Fluorescent
Parking garages
Constellation Linear
Strip Fluorescent
Corridor, Task, Stairwell, General utility
T8LED Troffer
Fluorescent Troffer or Lay-In
General Lighting, Office, Suspended ceiling
T8LED Troffer Retrofit
Atmosphere Cove Fluorescent, Festoon, Halogen
Cove lighting, Light box,
Brilliance Showcase
Fluorescent, Halogen
Jewelry, Retail, Refrigerated, Display
Talea-HP Undercabinet
Fluorescent, Halogen, Xenon
Under-cabinet, Accent, Task
"Albeo has created a wide range of solid-state lighting products to address the needs of our industrial and commercial customers. With electricity rates, maintenance costs, recycling costs, and materials costs all rising, our white-LED lighting provides solutions to lower operation expenses," explains Jeff Bisberg, CEO, Albeo Technologies. "Our new catalog will help our selling partners get the message out to our customers."
Albeo's 2009 product catalog is available in soft and hard copy and can be obtained at www.albeotech.com. Because LED lighting is new to general illumination, particularly high bay lighting applications, Albeo has created a free trial program. The Albeo trial program allows customers to test LED Light fixtures for 60 days with no risk. Additional details are available on the website www.albeotech.com/trial or contact us toll-free at 866-825-5420.
Albeo Technologies Inc. manufactures high quality, long-lasting LED lighting fixtures for commercial, hotel, industrial, data center, and warehouse facilities that improve energy savings, reduce maintenance costs, and are safe and easy to install. Based on advanced electro-optic technologies, Albeo's reliable LED lighting fixtures provide superior performance at lower costs than competing technologies. Albeo's management team has decades of experience in product development and manufacturing, and continues to deliver new products that enable users to better control their total operating costs.
Contact
Albeo Technologies Jason Korbelik, Media Coordinator P: 720-407-4960
E-mail:jkorbelik@albeotech.com
Web Site:www.albeotech.com