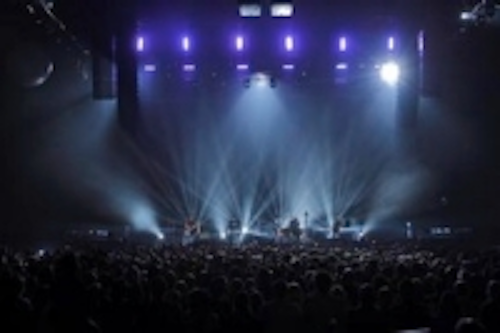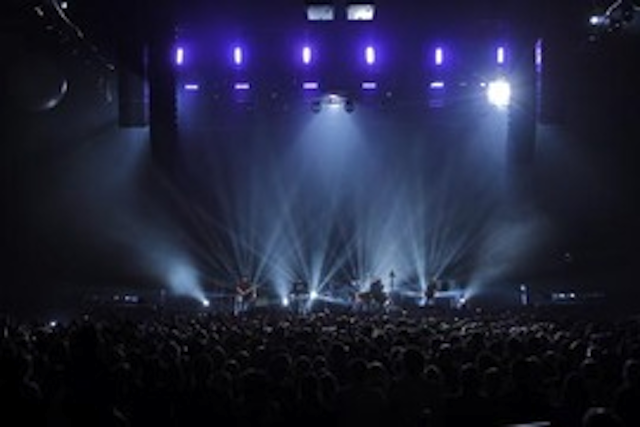 Date Announced: 16 Dec 2008
LD Paul Normandale incorporated 12 i-Pix BB4 LED wash fixtures into his design for Coldplay's "Viva La Vida" world tour. The fixtures are being supplied by Lite Alternative, lighting contractors for the European and UK legs.
Placed on the front and overhead sub trusses, these are used to produce very bright and colourful audience washes for Coldplay's highly interactive shows.
Normandale comments, "The BB4 is the first unit I've found that offers real output, and is good enough to dispense with the often troublesome 8-Lite/scroller combination used for this application".
Replacing traditional blinders with BB 4 wash lights also saves massive amounts of energy, with each BB4 drawing just half an amp on full power at 240 Volts. Its four powerful light engines give the fixture a contemporary style and look, and the light output from the 4 blended sources is completely homogenized, eliminating any annoying LED shadows or pixilation.
As with all i-Pix fixtures, the BB4's performance has also been optimized for ultimate colour performance and to give a quality of light that easily matches a tungsten source. Daylight temperatures and real whites are also easily achievable.
The Coldplay BB4s were the first units purchased by Blackburn, UK-based Lite Alternative. The company already owns over 60 i-Pix satellites which have been in constant use over the last 2 years with artists like Arcade Fire, Paul McCartney, Kings of Leon, Bjork and many others.
"They have proved robust and reliable on numerous occasions, including being retro-fitted into 5K fresnel housings and countless 'end-of-pole' applications given their small dimensions and light weight," confirms Normandale.
The Coldplay tour is being looked after on the road by lighting director Fraser Elisha, and for the US legs, the BB4s are supplied by Illinois based Upstaging.
Contact
Louise Stickland +44 (0)7831 329888 or +44 (0)1865 202679 or E-mail louise@loosplat.com Call i-Pix direct at +44 (0)161 443 4140.
E-mail:lpat2811@hotmail.com
Web Site:www.i-pix.uk.com