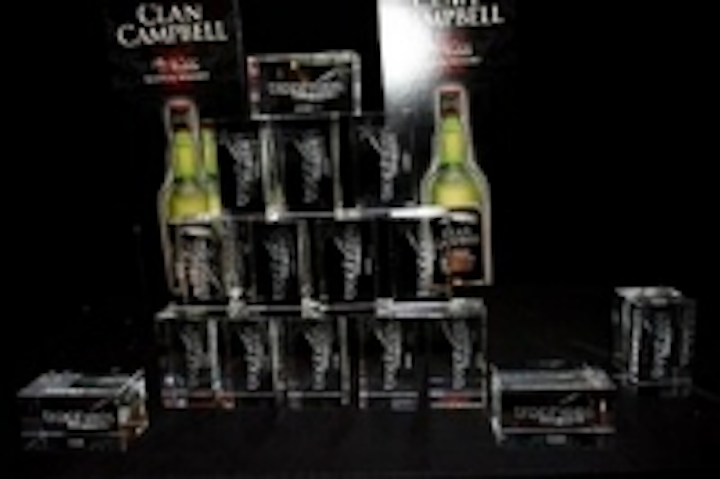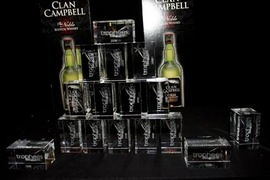 Date Announced: 28 Dec 2008
i-Pix's BB4 LED wash fixture won a prestigious Award for Technical Innovation at the 2008 SIEL Exhibition in Paris. The show is France's leading international expo for the professional lighting, sound and video industry.
The BB4 was entered into the 'Stage & Studio' category by i-Pix French distributor, Paris-based JC Lampes.
The Awards were judged by a panel of 12 industry experts, including Julien Pavillard, artistic director for Lyon's famous festival of Light. They closely examined each nominated product, before conferring and making their final decisions.
The BB4 was selected as the winner for its intensity, color mixing capabilities and its homogenized light source – all three qualities greatly impressed the judges and make it an ideal fixture for both stage and studio applications of all types.
The homogenization means that the LED point sources are not visible, and the unit offers a completely smooth, super high quality, flat field of light similar to a tungsten source.
The BB4's mounting brackets also offer a variety of rigging options, and of course there are also the usual benefits of LED in general, like low power consumption and maintenance.
As soon as the Awards were announced at the show, visitor levels to the JC Lampes stand increased dramatically as people flocked to see the product reports Sylvain Chabot.
He further comments, "It was a very big honor to win this Award, and we think the BB4 and i-Pix products in general have a great future. i-Pix are one of the few manufacturers out there who are really driving LED technology forward, thinking of new ideas constantly and intelligently about how designers and specifiers will use their products, and the features and functionality they will need".
Since taking on the i-Pix distributorship in September, JC Lampes has already experienced great interest in the i-Pix range, which has also been boosted by winning the Award.
The next step for JC Lampes is to set up regional representatives in south and west France who will demonstrate the i-Pix range. "It really is a product that people need to see first hand and in action to appreciate the quality and brightness. And we anticipate lots of interest."
Contact
Louise Stickland +44 (0)7831 329888 or +44 (0)1865 202679 or Email louise@loosplat.com. Call i-Pix direct on +44 (0)161 443 4140.
E-mail:louise@loosplat.com
Web Site:www.i-pix.uk.com