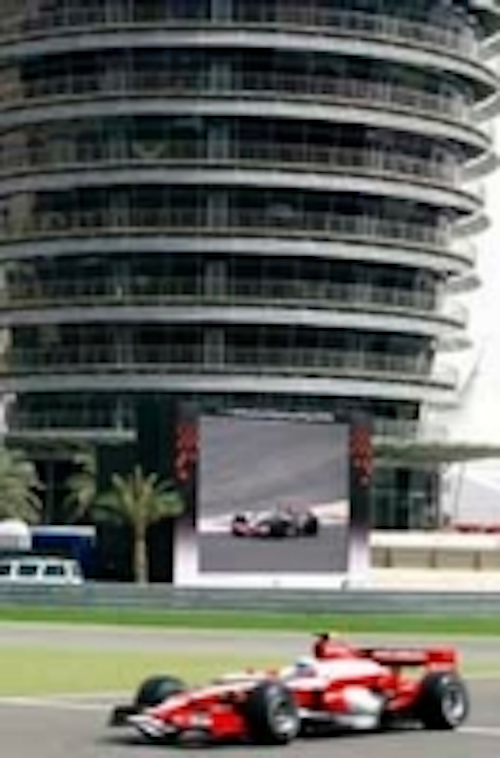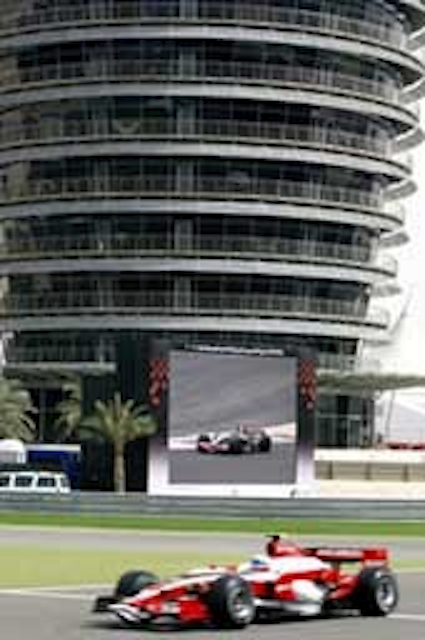 Date Announced: 05 Jun 2008
UK, 5 June 2008 - In the first two months since its March launch, over 1,000 panels of Lighthouse's new R7-Enhanced Resolution (ER) LED panels have been sold, demonstrating that the screen's remarkable visual resolution and image quality are striking a chord with the large screen industry's leading suppliers.
Using the same advanced digital processing technology as R12-ER and R10-ER panels, R7-ER's enhanced resolution doubles the effective resolution on the same-sized panel as its 16mm counterpart.
With 5000 nits brightness, Lighthouse's award-winning M4 colour uniformity system and a slim line, weatherproof design, R7-ER is particularly suitable for outdoor applications and is by far the most straightforward product to use in rental situations where superior image quality must be guaranteed.
Leading the way was Creative Technology (CT), which placed an early order for 163 panels.
"We decided to invest in a new generation of outdoor screen and wanted a product which would raise the bar on the current generation of products, providing improvements in performance, weight and functionality," says Dave Crump, business development director for Avesco Group plc, parent company of CT.
"We carried out a thorough investigation of available systems, including two extensive shoot outs. The R7-ER product from Lighthouse not only met all of our expectations, but they were also able to meet our challenging delivery requirements and offer mechanical compatibility with the well established R16 product, enabling designers to quickly adapt to the new technology.
"R7-ER is a good solution for us, as we can use it for a diverse range of applications. We expect it to be used on a multitude of projects throughout the summer."
The R7-ER panels were put to immediate use, after acceptance testing by CT staff being shipped straight from the Lighthouse factory to Bahrain for use at that country's Formula One Grand Prix.
"CT has been involved in supplying screens for every Bahrain Grand Prix," says Crump. "Alongside our partner Screen Visions, this year we made the decision to replace the three largest screens with the new Lighthouse panels.
"This was partly in response to a demand from the circuit for better quality screens and partly because we wanted to improve on the products we can offer."
A total of eight screens were situated in strategic positions around the circuit, the three largest being R7-ER, each of which measured 50m2 and were constructed to provide a 4x3 aspect ratio.
"Everyone was happy with the screen performance," says Crump. "We are also very impressed with
how quickly and efficiently Lighthouse turned the order round for us. It was only signed at the end of January and, by the end of March, we had accepted a total of 250m2."
As well as additional panels also shipped to CT's American facility, investment in this new generation of outdoor screen has seen a number of companies follow in its wake.
80 panels have been purchased by CT's Netherlands-based sister company JVR; 60 to Medien Werkzeuge GmbH and 20 to Fantasy GmbH of Austria; 42 to AVMS GmbH and 30 to Velten GmbH of Germany; and 32 to AV-Control Kft in Hungary.
As with most of the European buyers, JVR's R7-ER panels will be used extensively to relay matches of the 2008 European Football Championships (Euro 2008), which take place throughout June 08.
"JVR is extremely pleased with the R7-ER panels," says the company's Jeroen Jongenelen. "A big part of the appeal for us is the very high contrast ratio of the product, the extremely light weight panel and the uniformity of the picture quality, all of which makes these panels a pleasure to work with."
Christian Wymetal of Medien Werkzeuge GmbH meanwhile notes that the company's 60 panels will be used initially as 5 x 4 panel relay screens for Euro 2008, while 140 panels of Lighthouse R10-ER screen that the company has additionally purchased will also be extensively used for relaying matches.
"A lot of other companies have been influenced by Creative Technologies' lead and placed orders for the R7-ER," confirms Lighthouse's Northern Europe general manager, Simon Taylor. "It looks like R7-ER will rapidly become a regularly requested and familiar product, which will see the quick development of a good sub-hire network.
"CT's faith in Lighthouse in terms of product and support has most certainly been instrumental in this initial success."
Contact
Sarah James Gasoline Media Limited Tel: +44 1372 471472
E-mail:sarahj@gasolinemedia.com
Web Site:www.lighthouse-tech.com