Permlight for Signs launches next-gen El Plato white LED module
Jun 23rd, 2008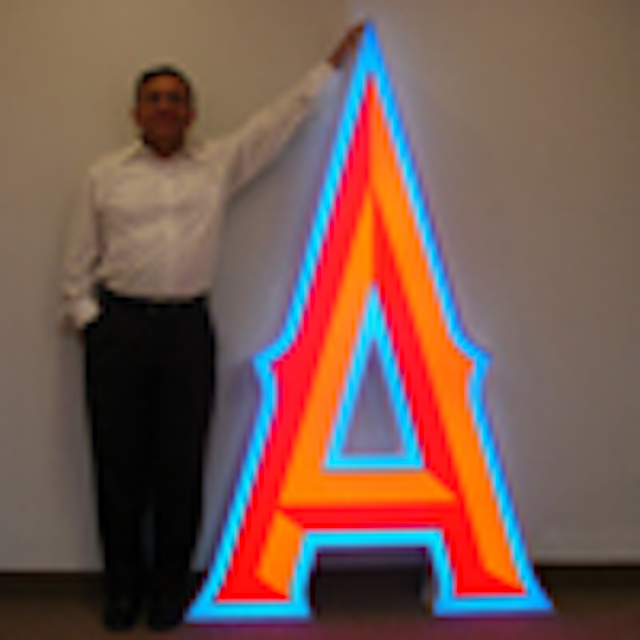 Date Announced: 23 Jun 2008
-747 Series Replaces High-Output Fluorescent Tubes −
Permlight for Signs today announced the upgrade of its flagship 747 Series El Plato light-emitting diode (LED) module for large illuminated box signs, channel letters and canopies. The new series boasts industry-leading brightness equivalent to high-output fluorescent at about half the power.
"The latest El Plato is so bright it can now replace the high-output fluorescent tubing typically used in box signs," said Fernando Lynch, CEO of Permlight. "This allows our sign manufacturing customers to design and build box signs that consume half the energy, last five times longer, reduce maintenance and cost less."
Permlight for Signs' entire line of LED sign modules, including the 747 Series, simplifies compliance with California's Title 22 regulation, which legislates that the disposal of any hazardous waste such as mercury, which is contained in some neon, is illegal. The 747 Series contains no hazardous materials and features the same internal construction and LED as Permlight for Signs' award-winning Green Building "Product of the Year" – the six-inch recessed LED downlight.
Offering the Brightest White
Named for the Spanish translation, "the plate," El Plato features a large, flat aluminum heatsink that is part of Permlight for Signs' well-known patented thermal management system. Its large module size allows for significant installation flexibility and optimized brightness. In fact, independent industry testing has confirmed the 747 Series is brighter than 60mA neon and can "punch through" even the toughest materials such as day/night plex.
The 747 Series features LED in amber, red, green and blue, as well as various shades of white – from warm "incandescent" white at approximately 2850 Kelvin to cool white at approximately 6500 Kelvin – and shades in-between. El Plato uses the latest high-brightness LED from Nichia of Japan, the world's largest LED chip manufacturer, and offers an exceptional lifetime of more than 10 years with constant operation at night.
As with all Permlight for Signs LED sign modules, El Plato runs on the industry standard 12 volts DC with Permlight for Signs' own series of 60-watt, 240-watt and 480-watt remote power supplies. It also can operate with other Permlight-approved power supplies, which limit output to a maximum of five amps and 12.3 volts per channel.
About Permlight for Signs
For more than a decade, Permlight has been a leading developer and manufacturer of thermally managed LED light engines. Founded in 1995, Permlight's patented light engines are bright, efficient and long lasting, and are used in both signage through its Permlight for Signs division and general illumination through a newly formed division.
Along with bringing superior products to market with unmatched speed, Permlight for Signs is dedicated to partnering and collaborating with its customers to create brilliant signage solutions. Based in Tustin, Calif., the company's mission is echoed by its proven track record of providing LED lighting systems that combine high brightness levels, low energy consumption, long lifetimes and low maintenance with competitive pricing.
Contact
Permlight for Signs Tustin, CA Ph: 714-508-0729
E-mail:sales@permlight.com
Web Site:www.permlight.com