UDT Instruments' portable LED optometer
Jun 30th, 2008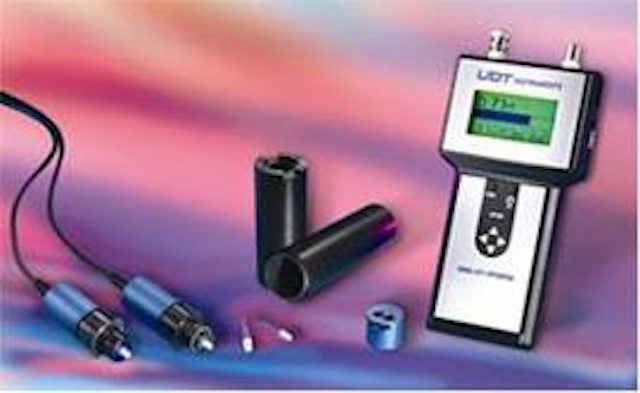 Date Announced: 30 Jun 2008
UDT Instruments has introduced the new, portable S-471 LED optometer that can be used in wide variety of applications, including illuminance, irradiance and fiber-optic measurements.
Designed and configured for all LED measurement requirements, the handheld instrument features microprocessor control and three measurement data-presentation options – direct display measurement with analog bar, RS-232C computer interface, and analog voltage input.
According to UDT, the S-471 is easy to use in production or laboratory settings, and is equipped with a silicon photometric detector and LED holding sockets for many common LED types. All the sockets are designed to meet the recommended CIE Publication 127, Conditions A and B, for measurements of the luminous intensity (candelas) of LEDs.
Because of its sensitivity, UDT's S-471 is suitable for luminous or radiant intensity measurements, tunnel brightness, total luminous or radiant flux measurements, device brightness, signal brightness, and equipment and device illumination measurements. The new device includes an optional integrating sphere designed specifically for total luminous or radiant flux (lumens or watts) LED measurements.
This system comes with an intuitive touch keypad and backlit LCD for easy read-out, and is equipped with a rechargeable NiMH Battery.
Contact
UDT Instruments 8581 Aero Drive San Diego, Calif. 92123 Phone: (858) 279-8035 Fax: (858) 576-9286
E-mail:sales@udtinstruments.com
Web Site:www.udtinstruments.com