Shecom introduces reliable, bright and smart street lights based on LED/battery/solar power
Sep 10th, 2008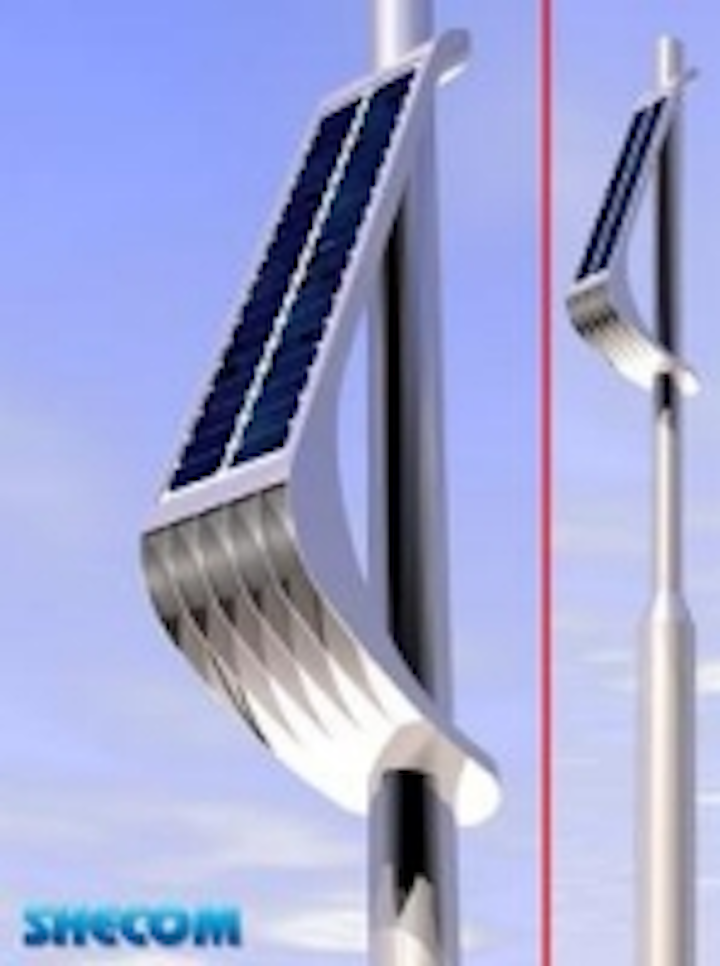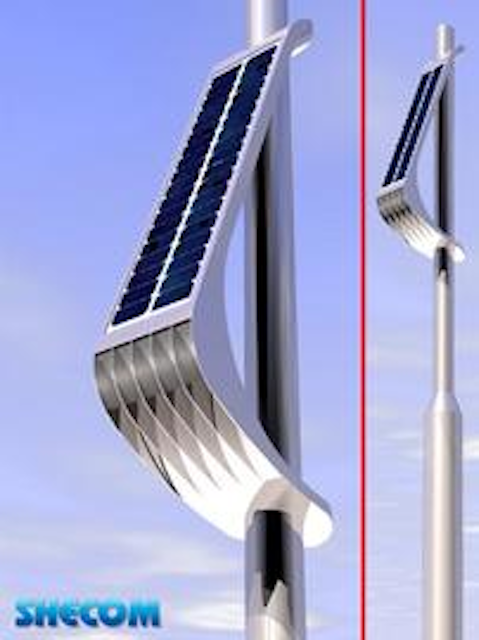 Date Announced: 10 Sep 2008
SHECOM has recently introduced reliable, bright and smart street lights based on LED/Battery/Solar Power, which can also be used for gardens, entrances, and sidewalks. Although illumination from the street light is free, SHECOM is still working on a "plug and play" product. The initial costs for R&D, transporting and installing, although, are steep in price causing a delay in purchasing the product.
SHECOM thinks that corporate advertisements and institutional support for volume purchases and commitment to C02 reduction can immediately pave a way for LED/Battery/Solar power based lighting system. All SHECOM products are Made in Japan to meet the highest standard in lighting.
A complete system can be purchased directly from Japan. It is also possible to order parts only and schematics from SHECOM and build it yourself for you "do-it-yourselfers." Each SHECOM lamp pole has an illumination equivalent to 32watts which can be specified in multiple installations at the customers' option.
SHECOM also has a wonderful wide range of LED based lighting modules, flood lights, spot lights, down lights, approach lights, tube lights, bulbs with E26/E17 sockets, converters, etc., all Made in Japan.
Contact
Yagi, SHECOM k.k. SHECOM Bldg., 2-22, Kotono-cho, 3chome, Chuo-ku, Kobe 651-0094 Japan, Phone: +81-78-232-1974 Fax: +81-78-232-1974
E-mail:yagi@shecom.co.jp
Web Site:www.shecom.co.jp