i-Pix BB7 LED wash light is a Killer!
Sep 11th, 2008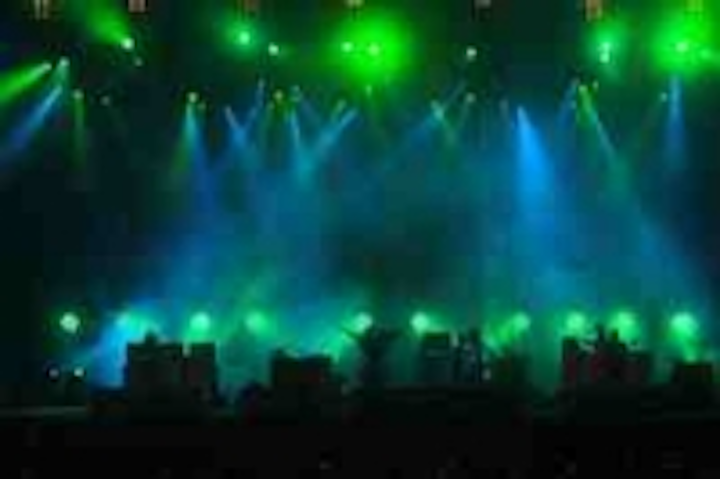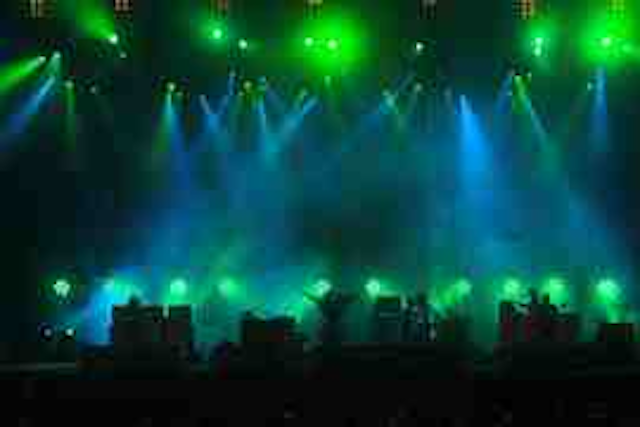 Date Announced: 11 Sep 2008
Fifteen of the new i-Pix BB7 LED wash lights were central to the floor specials package designed and toured by The Killers LD Steven Douglas for the band's summer European festival tour.
Three BB7s were mounted on five 8ft upright sections of truss, positioned in a low level arc upstage of the band, and used for powerful, moody silhouetting effects and rear washes blasting out into the audience. As with all the other specials fixtures, these were supplied to the tour by UK rental company Siyan, who purchased the BB7s specifically for The Killers.
It was the first time that Douglas has used BB7s which were originally developed for and made their debut on the Radiohead tour (LD Andi Watson) in May. However he'd used i-Pix Satellites - on the Killer's acclaimed "Sam's Town" world tour last year.
They fitted perfectly into his aesthetic for the festivals which featured lots of single lightbulb sources including a row of 16 Chromlech Jarags mounted in custom boxes fitted around the front-of-stage monitors, and a large 'K' decorated with bulbs attached to the front of lead singer Brandon Flowers' always inventive keyboard stand.
Douglas had not actually seen the BB7s in action before he used them on the tour, although he'd seen video footage of the Radiohead show and had also seen them in production, and decided they looked like the ideal LED fixture for his rig. "I was completely confident that they were something I liked and would be able to integrate well into the show" he says, adding that the petal like segmented appearance of the BB7 makes for a great architectural shape in its own right, even when they are turned off!
Each BB7 unit was patched as 7 BB4s, which allowed him the additional dynamics of being able to create some wacky dimmer spreads with them and some 'pseudo ACL' looks. Using them in amber at 50 per cent he also produced a halogen-like Molefey effect which completely changed the appearance of the fixture, its light output resembling something altogether more theatrical and less LED looking.
"They are very bright, have a great beam and are an excellent wash light" he continues, saying that he intends to use them for the Killers' 2009 arena tour.
They proved a big hit with the band because of the minimal heat output in such close proximity, and they also loved their brightness which generally added to the massive amounts of energy coming off the stage during the performance.
Douglas's floor package also included Martin Professional MAC 2K Washes, V*L 3000 Profiles, Atomic strobes, 2-lite Moles, Altman cyc battens along with the Jarags and the 15 BB7s, all run by Douglas off an Avolites Diamond 4, together with the "house" rig at each festival.
Highlights of this tour included the Killers own headline show at Dublin's Marlay Park, where they rocked 30,000 enthusiastic fans.
The Killers new album is currently due out towards the end of the year and the 2009 tour is scheduled to kick off in February.
Contact
For more info on i-Pix, please call Louise Stickland on +44 (0)7831 329888 or +44 (0)1865 202679 or Email louise@loosplat.com. Call i-Pix direct on +44 (0)161 443 4140
E-mail:lesley.paterson1@ntlworld.com
Web Site:www.i-pix.uk.com