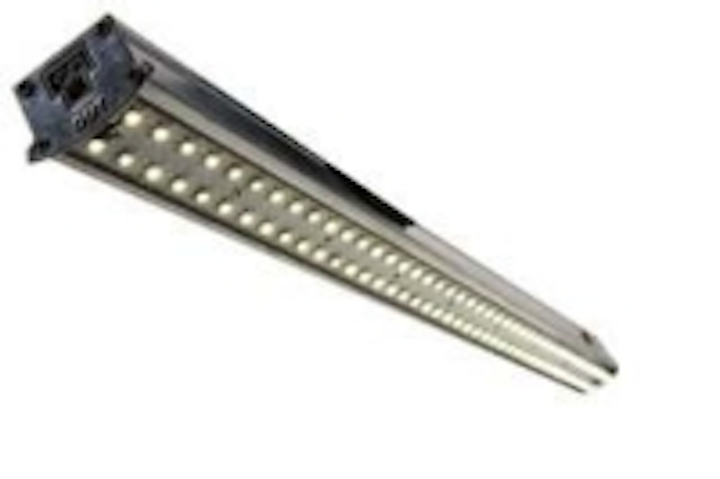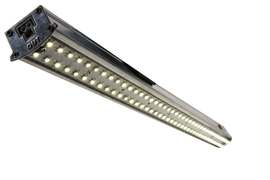 Date Announced: 01 Sep 2008
-- Same light output; uses ½ the energy
Radionic Hi-Tech, Inc. is pleased to announce the first economical (suggested retail price under $55) line of undercabinet LED fixtures, the ZX Series (ZX513 & ZX515). Innovatively designed and specially priced to meet the average American consumer's needs, the ZX Series is engineered to emit comparable light to an F13T5 or F15T8 fluorescent undercabinet fixture, but will use approximately ½ the energy. The LED fixture is linkable, easy to install and user friendly, making the ZX Series a much needed commodity for the American lighting market.
With 15 years of experience in designing, engineering, and manufacturing lighting fixtures in its UL-certified lab in Chicago, Radionic's Engineering team focused on making the ZX513 similar to a typical F13T5 fluorescent undercabinet fixture as they incorporated features such as: linkable, easy to install, internal power supply, under 1" deep, on/off switch, and price.
Both models currently have patents pending at the U.S. Patent and Trademark Office.
The ZX513 features 56 LED's, totaling 5.5 watts and the RX515 features 80 LED's totaling 6.6 watts. The ZX Series' power supply, also designed in Radionic's Chicago engineering lab, has already been used in the LED marketplace for over 5 years.
"While LED's are no longer a new invention, the lighting industry has yet to release an affordable LED fixture. We look forward to the release of the RX Series as the first LED fixtures in the American lighting market with an affordable price tag," said Jeffrey Winton, President and CEO of Radionic Hi-Tech, Inc.
The environmental and economical benefits of the ZX Series include the following:
* The ZX Series LED undercabinet fixture uses approximately 1/2 as much electricity as a typical equivalent fluorescent fixture.
* The energy savings are approximately $25.50/year for each RX515 fixture (at 24 hours).
Radionic Hi-Tech, Inc. designs, engineers and manufactures lighting fixtures for many of the industry's leading OEM's in North America. Founded in 1939, Radionic manufactures a full line of fluorescent lamp ballasts and fixtures and has enjoyed a strong quality and service reputation for nearly 70 years.
The ZX Series is in stock and available for purchase at www.factorydirectlighting.net. For more information call/email: (773) 804-0100, sales@radionic.net.
Contact
Order online at www.factorydirectlighting.net Or, for more information contact: (773)804-0100 or sales@radionic.net
E-mail:sales@radionic.net
Web Site:www.factorydirectlighting.net