ATG Electronics® iBright™ T8s LED fluorescent lights - patent pending product
Sep 12th, 2008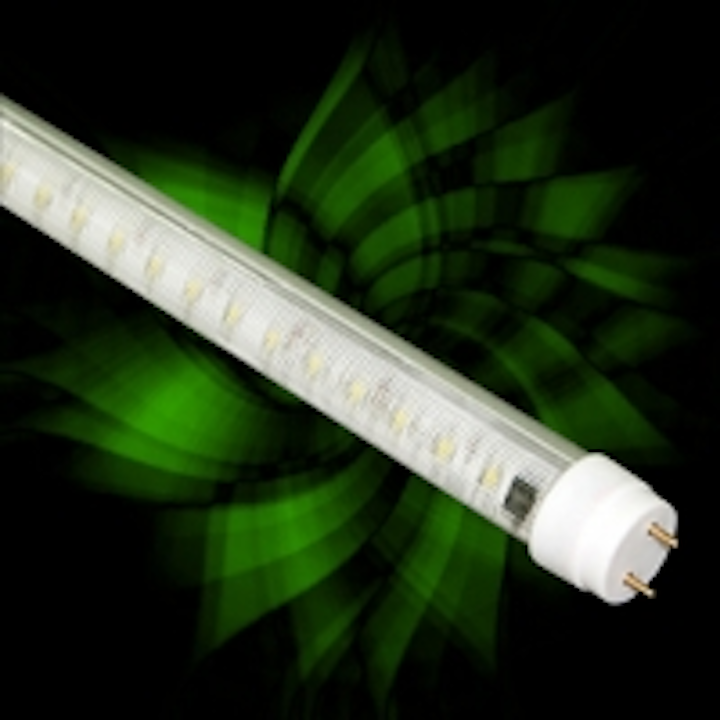 Date Announced: 12 Sep 2008
ATG Electronics® iBright™ T8s is patent pending product; while the original chip and phosphor coating adopted for LEDs are both patented. So you do not need worry about patent infringement.
The new generation LED Fluorescent Lights adopts SMD LEDs which enables iBright™ T8s to save at least 80% energy use versus conventional fluorescent lights. So iBright™ T8s would be an energy savings of incredible magnitude from a global perspective. iBright™ T8s is worth the extra dough thanks to high reliability and longer life. Saving much off your energy bill and maintenance cost, why not iBright™ T8s? Get it real.
Features & Benefits:
-- Good light quality and good heat dissipation;
-- High reliability;
-- Low maintenance cost;
-- Easy installation with no ballast & starter needed;
-- Energy saving with low power consumption;
-- Green and eco-friendly lighting source without mercury.
Recommended Applications:
-- Illumination lighting for homes, offices, restaurants, hotels, malls, buses, trains, warehouses, parking lots etc;
-- Task lighting for cabinets, cupboards etc in your homes, restaurants, and kitchens or any other places where accent lighting is required.
-- Display lighting for the articles in your stores and shops;
-- Back lighting for square billboards or advertisement boards.
About ATG Electronics
ATG Electronics established in 1999 and formed partnerships with companies in California, designs, produces, distributes and licenses lighting emitting diode (LED) controllable digital decoration and illumination lighting systems, including:
-- iBright™ LED Fluorescent Lights, eLucent™ LED XPower Lamps for illumination lighting;
-- iVision-V™ and oVision-V™ LED Screens for advertising lighting;
-- iLinear™ LED Ribbon Strips, iSignage™ LED Flex Strips and oSignage™ LED Modules for signage lighting;
-- Smart™ LED Wall Washers, UniQ™ LED Border Lights and Infinity™ LED Rope Lights for architectural lighting;
-- and power/control systems and software.
Contact
ATG Electronics Corp. Think Green, Act Green. International Sales Department Tel: +86-21-33932667 Fax: +86-21-33932677
E-mail:sales@atgelectronics.com
Web Site:www.atgelectronics.com/lighting/Illumination/LEDFluorescentTubes/iBright-T8s-LED-Fluorescent-Lights.html