Get a first-hand impression of OPTOTECH at PLASA show 2008
Sep 2nd, 2008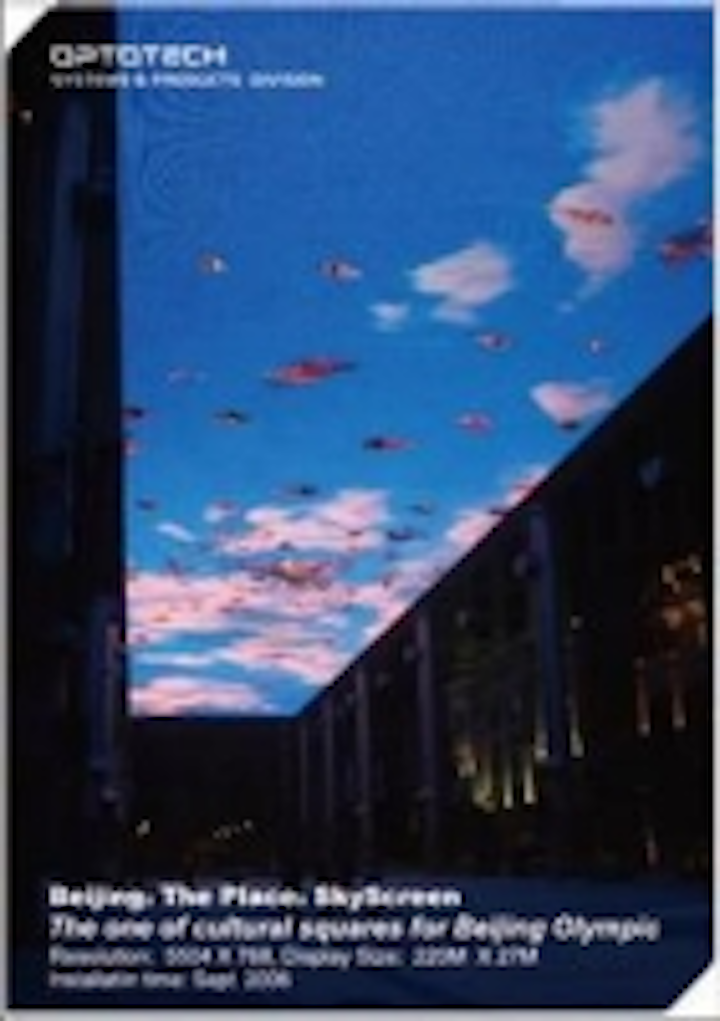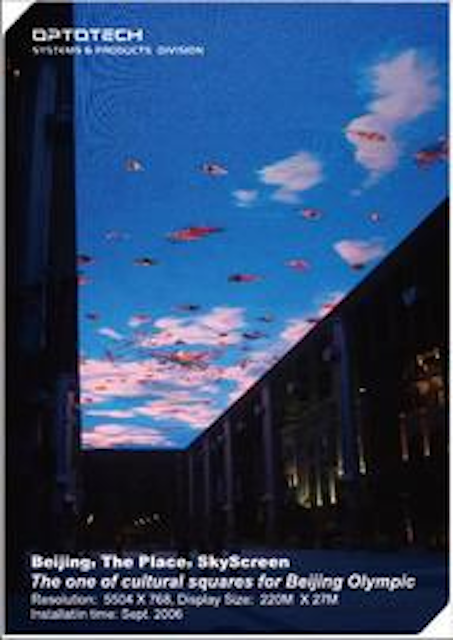 Date Announced: 02 Sep 2008
At Olympics, The Place, SkyScreen, Beijing is one of cultural squares for Beijing Olympic, which was manufactured from OPTOTECH. We has confidence in our practical experience for London 2012.
OPTOTECH stand at this year's PLASA Show will exhibit several IRISin products and visitors to the stand will have an opportunity to experience first-hand innovative and proprietary system control which allows for text-on-background, color mixing, graphics, and simulated video effects.
We are delighting to share the know-how through a number of previous large installation projects experience, and present how our product can be custom configured to client's specific requirements.
PLASA is the lead professional Lighting and Sound trade show for businesses that supply technologies and services to the entertainment, event, communication and architectural industries.
Don't miss us at PLASA show.
Contact
Yummi Tseng, Marketing Specialist Sales & Marketing Dept. OPTOTECH CORPORATION Tel: +886-3-5638951 Ext.24107 Mob: +886-953-729885 Fax: +886-3-5779576
E-mail:6699@opto.com.tw
Web Site:www.opto.com.tw