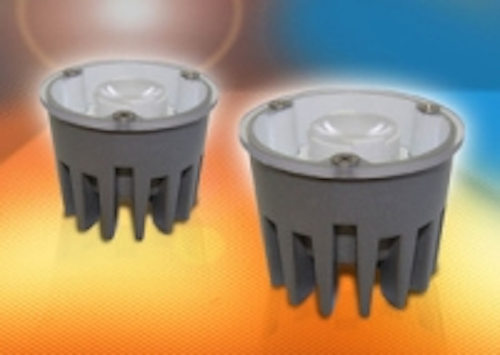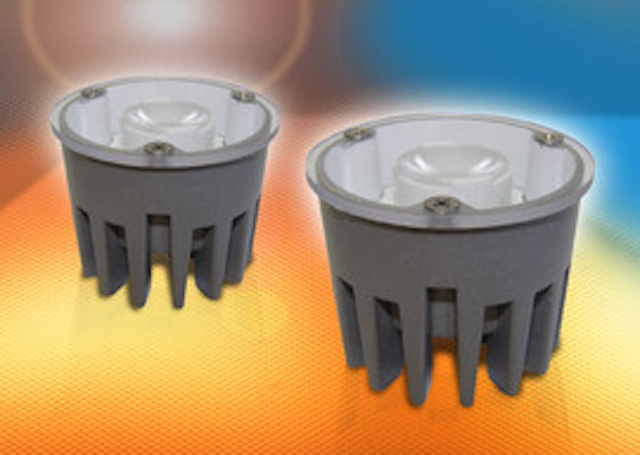 Date Announced: 21 Nov 2008
An ideal replacement for MR16 halogen lights, new Coolspot™ LED spotlights from CML Innovative Technologies (CML-IT), one of the largest worldwide suppliers of miniature lighting components and systems, have been designed for reading lights, retail lighting and general lighting applications. Available in four different versions (3W cool and warm white; 5W cool and warm white), the devices are highly vibration resistant and offer a very long service life of approximately 50000h (compared to 2000h for MR16 halogen lights).
Requiring input voltages of only 12 up to 24VAC, Coolspot LED lights benefit from very low power consumption and very little heat generation. Beam angles of 20 degrees for the 3W versions and 25 degrees for the 5W versions guarantee that light can be directed exactly to the area where it is needed. The light output of the LED spotlights is 90 Lumens (3W warm white version), 130 Lumens (3W cold white version), 210 Lumens (5W warm white version) and 400 Lumens (5W cold white version).
Part of CML-IT's Connect&Glo© programme, Coolspot LED spotlights make solid state lighting easy. The LED lighting units include all the elements required to implement an LED-based lighting product (LED, lens, driver circuitry, heatsinking and packaging) and only need to be connected to the appropriate power source – like conventional halogen lights.
For further information please visit CML-IT's website: www.cml-it.com
Contact
Paul Ward Marketing & Communications Manager CML Innovative Technologies Multi Market Tel: +44 (0)7753 567815 Email: pward@cml-it.com www.cml-it.com
E-mail:pward@cml-it.com
Web Site:www.cml-it.com