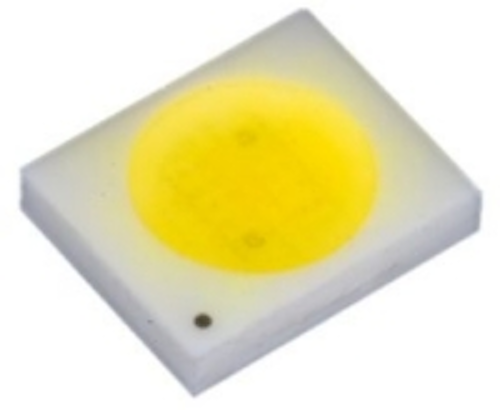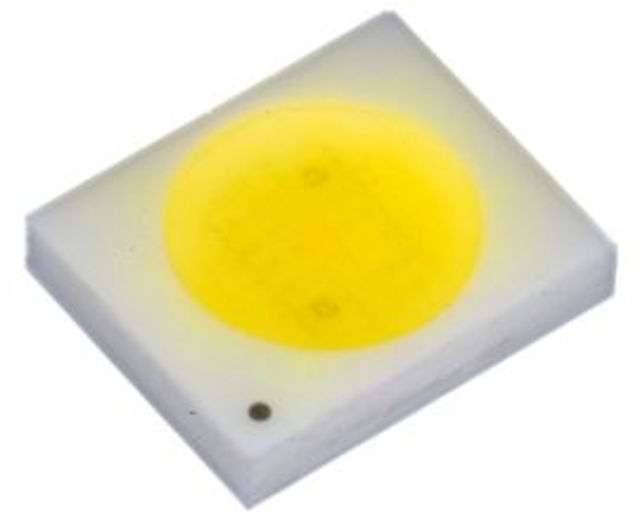 Date Announced: 25 Nov 2008
- High performance Z-power LED 'Z1' with 1.2 mm of thickness and max. 120 lumens
Seoul Semiconductor, a leading LED manufacturer, ranking 6th worldwide and 1st in Korea, announced it released a 1.4W ultra slim Z-power LED series 'Z1'; Warm White (part # : NZ10150) and Pure White (part # : WZ10150).
A Seoul official in charge of Z1 development said, "Maximum lumens of NZ10150 and WZ10150 are 95 and 120 respectively, the average lumens being 80 and 105 each."
And he added, "Because the body of Z1 is made of ceramic with high thermal conductivity and equipped with spacious radiation plate, customers can manage heat easily. Because these features enable Z1 to emit bright light much longer in high temperature (in other words, it maintains its reliability longer), it can be quite useful in designing indoor and outdoor lightings, and home appliances."
With a flat thickness of 1.2mm like a credit card, Z1 is very slim as a HB LED. Thus, it can be one of the most optimal LED to be used for various kinds of compact products well-matched to current trends.
The Z1 will be applicable to various fields of lighting, the most typical application fields being sign display, replacement plate lighting like in refrigerators, cabinet lighting installed in narrow spaces, security lighting and decorative recessed lighting.
About Seoul Semiconductor (www.acriche.co.kr)
Seoul Semiconductor, a world leading LED manufacturer, was ranked 6th in the world in the global high-brightness LED market based on sales volume in 2007. Seoul has been named in Forbes and Business Week's lists as one of the most promising Asian companies. Its main offering, the Acriche™ LED, was also named "Product of the Year" by Elektronik in 2006, one of the most prestigious electronics publications in Europe. In 2008, this award was given again to Seoul Semiconductor's Flash LED product.
Acriche, developed in 2006, is operated directly through AC current without any converters needed for DC LED operation, extending the LED's life span and making installation costs easier and less expensive. With these important benefits, Acriche LED technology is expected to pioneer the future of the lighting industry.
Seoul Semiconductor's primary business areas are LED packaging and custom module manufacturing. It provides a full range of LED products including AC-driven semiconductor light sources, Acriche brand products, High-Brightness-Power products, Side-View LEDs, Top LEDs, Chip LEDs, Lamp products, High-Flux LEDs, and custom-type modules. Applications for the company's LED products include general lighting, signage, back lighting for mobile phones, TVs, notebook computers, automotive lighting, home appliances, signals, etc. Seoul Semiconductor reported KRW 250.2b in sales in 2007. It has 1,876 patents and 385 licenses as of September 2008. Seoul Semiconductor has 25 branches including 3 overseas corporate offices. Its products are also represented by more than 108 worldwide distributors.
Contact
Daniel Park, Marketing PR manager (in Korea) Tel : +82-31-364-3789
E-mail:daniel.park@acriche.com
Web Site:www.acriche.com