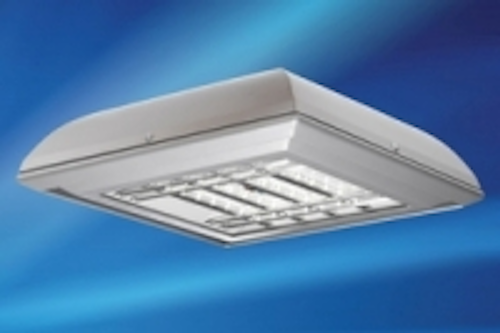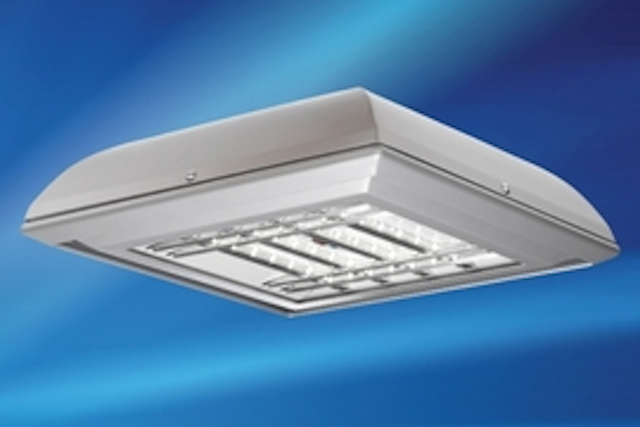 Date Announced: 10 Nov 2008
Cincinnati, OH -- LSI Lighting Solutions Plus recently introduced the Crossover® XPG -- an innovative new solid-state lighting solution for parking garage applications. This architecturally pleasing fixture is packed with performance, using 40 - 60% less energy than traditional HID fixtures.
With a life of 60,000 hours, the Crossover XPG delivers outstanding performance with exceptional uniformity and good vertical illumination. Uniform lighting creates a sense of security plus the LEDs work very well with security and surveillance security video cameras to create an even greater sense of safety for customers and employees.
The fixture is suitable for use in high ambient temperature applications and meets requirements of upcoming UL Standard 8750. Further, LSI's new solid-state parking garage light fixture contains a mercury-free light source as well as eco-friendly packaging. The Crossover XPG was designed and is manufactured in the U.S.
LSI Industries Inc., headquartered in Cincinnati, Ohio, is an Image Solutions company, combining integrated technology, design, and manufacturing to supply high quality lighting fixtures and graphics elements for applications in the retail, specialty niche, and commercial markets. LSI's markets are the petroleum/convenience store, multi-site retail (including automobile dealerships, restaurants, and national retail accounts), entertainment, sports, and commercial/industrial lighting markets. The Company's common shares are traded on the NASDAQ National Market under the symbol LYTS.
Contact
Minda Matthews Director of Marketing (513) 793-3200; 3373
E-mail:minda.matthews@lsi-industries.com
Web Site:www.lsi-industries.com