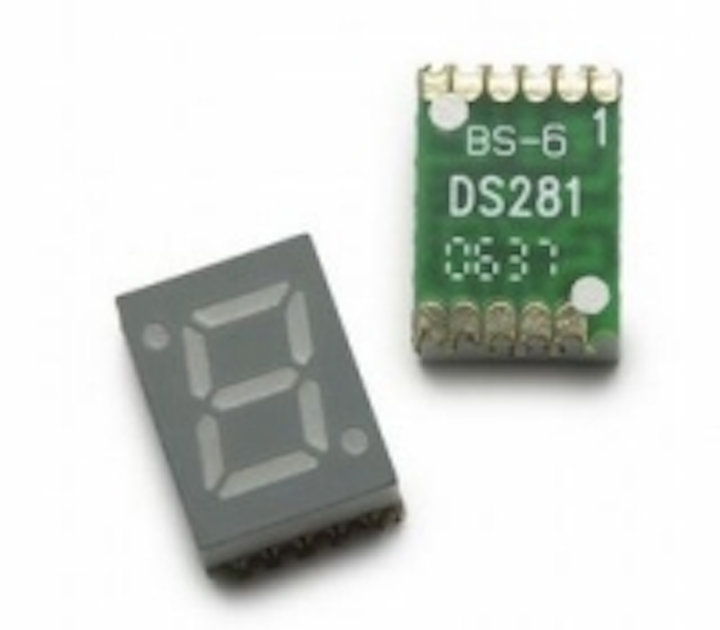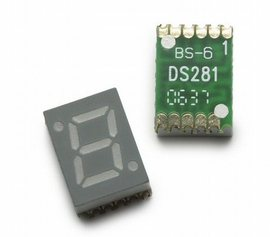 Date Announced: 14 Nov 2008
-- New Competitively Priced Single- and Dual-Digit Displays are Ideal for Height Constrained Applications and Easy to Install
MUNICH, Germany, ELECTRONICA, Hall A4/booth 243 -- Avago Technologies, a leading supplier of analog interface components for communications, industrial and consumer applications, today announced a full series of single- and dual-digit seven segment surface mount displays for use in applications where height is constrained.
Avago's new surface mount LED displays (HDSM-28xx, -29xx, -43xx, -44xx, -53xx, -54xx) are available in 0.28- (7.0 mm), 0.39- (10.0 mm), and 0.56-(14.22 mm) inch character heights and come in a variety of colors. These seven segment displays are ideal for use in a wide range of consumer and industrial applications, including home appliances, exercise equipments, TV set-top boxes, measurement equipment and warning indicators.
Available in blue, white, red, green, yellow and orange colors, Avago's SMT seven segment displays are painted with evenly lighted segments with a gray surface to provide optimum contrast. The displays are built on a printed circuit board (PCB) substrate and have small metal tabs or end caps that can be directly soldered to the surface of the PCB. Moreover, these SMT products are built with high quality materials to ensure good product performance during the reflow soldering process.
Key Features
• Thin compact package
• Excellent appearance with uniform light output
• Industry standard size/pin out
• Available in Common Anode and Common Cathode configurations
• Wide operating temperature range: -40 to +105 degrees C
• Maximum reflow soldering temperature: 260 degrees C
• Compatible with JEDEC Rev. C lead-free soldering processes
• Lead (Pb) free
• Tape and reel packaging available
Availability
Samples and production quantities are available now through Avago's direct sales channel and worldwide distribution partners. More information is available at http://www.avagotech.com/pages/en/leds/.
Avago will showcase at Electronica its newest products along with several live demonstrations of its LEDs, optocouplers, sensors and fiber optic technologies in various industrial and automotive applications. Avago will be in booth number 243 in Hall A4 during Electronica taking place November 11-14 at the New Munich Trade Fair Centre in Munich, Germany.
About Avago Technologies
Avago Technologies is a leading supplier of analog interface components for communications, industrial and consumer applications. By leveraging its core competencies in III-V compound and silicon semiconductor design and processing, the company provides an extensive range of analog, mixed signal and optoelectronics components and subsystems to more than 40,000 customers. Backed by strong customer service support, the company's products serve four diverse end markets: industrial and automotive, wired infrastructure, wireless communications, and computer peripherals. Avago has a global employee presence and heritage of technical innovation dating back 40 years to its Hewlett-Packard roots. Information about Avago is available on the Web at www.avagotech.com.
Contact
Avago Technologies Literature Service Ref.-Nr.: PRAV08065 Postfach 2260 D-35532 Wetzlar Fax: +49 (0) 64 41 / 92 46 46
E-mail:info@promotionteam.de
Web Site:www.avagotech.com/pages/en/leds