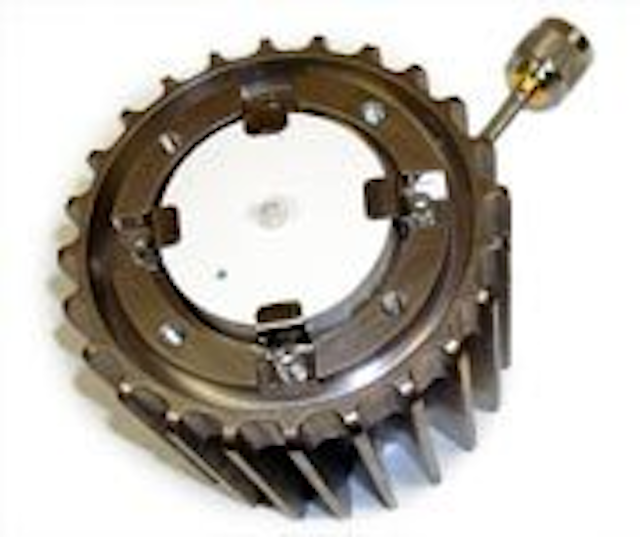 Date Announced: 13 Nov 2008
SUNNYVALE, Calif. and SAVANNAH, Ga. - LUXIM Corp. today launched the LIFI(R) STA-40 Series, the award-winning solid state plasma light sources for street, area, architectural and industrial lighting applications.
According to Tony McGettigan, CEO of LUXIM, "LIFI(R) light sources have been designed with luminaire makers and lighting designers in mind by providing a directional, dimmable, clean lighting solution with high efficiency and high color rendering options. As a result, installations are replacing high-wattage conventional HID lamps with LIFI(R) light sources and achieving electric power savings of more than 40%."
Two product options are available. The first is LIFI(R) STA-40-01 with efficacy up to 120 lumens-per-watt and ideal for street and area lighting. This product won the Lightfair Innovation Award at its introduction in May of this year. The second is LIFI(R) STA-40-02 with color rendering up to CRI-96 and suitable for architectural applications. Fixture manufacturers can now offer municipalities street lights that have high efficiency, full-cut-off for dark sky requirements and dimming on command during the late hours to save additional energy and extend lifetime.
In another example, high-bay retail installations can improve the color rendering of goods for sale while reducing the size and weight of the overall fixture.
"We had a very positive response to our lighting fixture exhibition." says John Bowers, President of Pemco Lighting which showcased a prototype fixture using LIFI(R) STA-40-01 at the IES Street and Area Lighting Conference last month. "As a result, we are designing new optical and mechanical components to take full advantage of LIFI(R) technology for outdoor lighting."
Samples of LIFI(R) STA-40 Series light sources are available now alongside recently introduced product lines targeted at entertainment and instrument lighting.
LUXIM is a pioneer and volume manufacturer of energy-efficient lighting solutions that offer reliable and extraordinarily compact technology for high-intensity applications. LUXIM's innovative LIFI(R) technology blends advanced solid state electronics with full-spectrum plasma emitter technology in a tiny lamp, to deliver unmatched color quality and other performance benefits. With twice the efficiency and five times the lifespan of conventional high-intensity light sources, LUXIM's LIFI(R) enables diverse applications with "cleaner" and more cost-effective advantages. Headquartered in Sunnyvale, Calif. and backed by leading venture capital firms, the company maintains sales, support and manufacturing centers in the U.S., Europe and Asia.
About Pemco Lighting
Pemco Lighting Products, Inc. has been designing and manufacturing high quality lighting fixtures, poles, and accessories for over one hundred and twenty years. The company was first started as "The Philadelphia Electrical Manufacturing Company" - "PEMCO" - in 1882 and for over 100 years was a diverse manufacturer of a broad range of lighting fixtures and poles, for both indoor and outdoor use. To learn more, please visit http://www.pemcolighting.com.
Contact
Luxim Ph: +1-408-734-1096
E-mail:info@LUXIM.com
Web Site:www.luxim.com