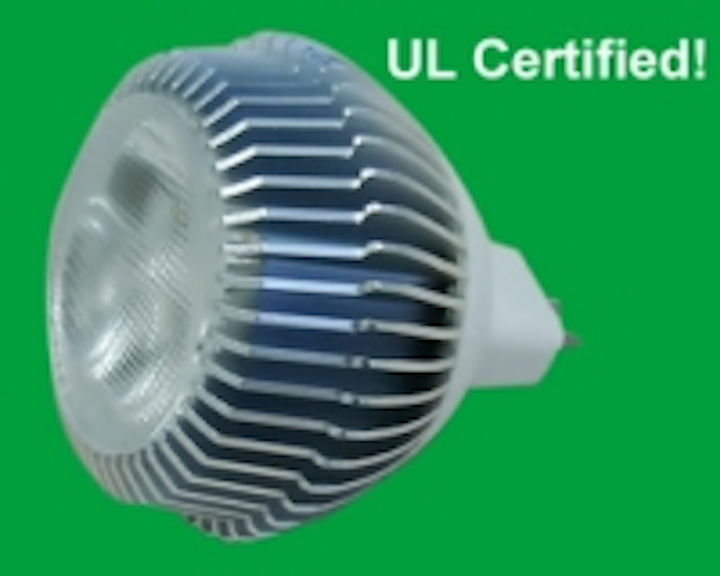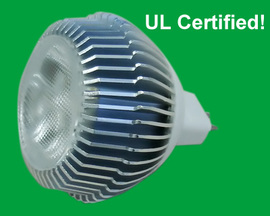 Date Announced: 18 Nov 2008
Good news! ATG Electronics® GX1019™ XPower LED Lamps is C-UL US certified! UL File No.: E321852
From Nov. 15th to Dec. 15th, we are putting them on promotional sale. Up to 40% off!!
ATG Electronics® eLucent™ GX1019 XPower LED Lamps are compact, green and high efficiency lighting fixtures, ideal alternatives to conventional incandescent lamps and CFL lamps
With patented thermal control technology, and special designed aluminum alloy housing substantially achieves good thermal property. With this unique design, eLucent™ GX1019 are of much more stable performance and of course will last for around 50,000 hours compared to 1,000 hours from incandescent lamps and 5,000 to 10,000 hours from CFLs.
eLucent™ GX1019 offer green and high efficiency illumination lighting solutions. They have many advantages against incandescent light bulbs such as energy-saving, pollution-free, long life span etc.
Features:
-C-UL US certified
-Good thermal property with specially designed aluminum alloy housing
-High brightness with powerful LED light source
-Up to 180 lumen output
Recommended Applications:
Illumination lighting for homes, offices, restaurants, hotels, malls, casinos, bars etc;
Display lighting for museums, galleries, stores, malls, shopwindows, exhibitions etc.
Contact
ATG Electronics Corp. Think Green, Act Green. International Sales Department Tel: +86-21-33932667 Fax: +86-21-33932677
E-mail:sales@atgelectronics.com
Web Site:www.atgelectronics.com/lighting/Illumination/LEDLamps/GX1019-XPower-LED-Lamps.html