NeoBulb unveils white and warm-white LED Pulsar series of spot and track lights
Jan 22nd, 2008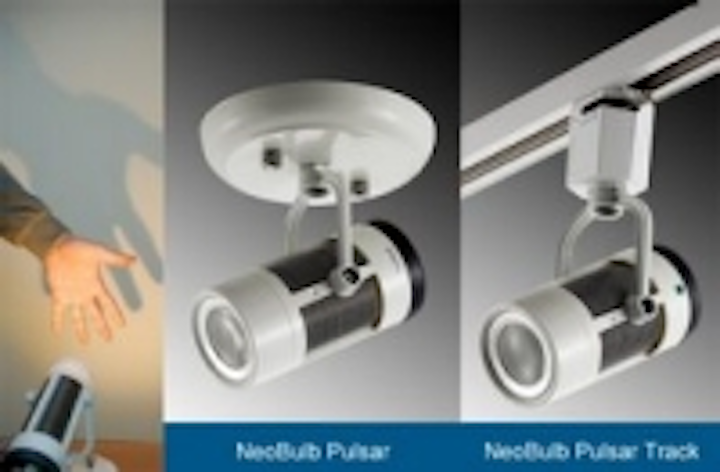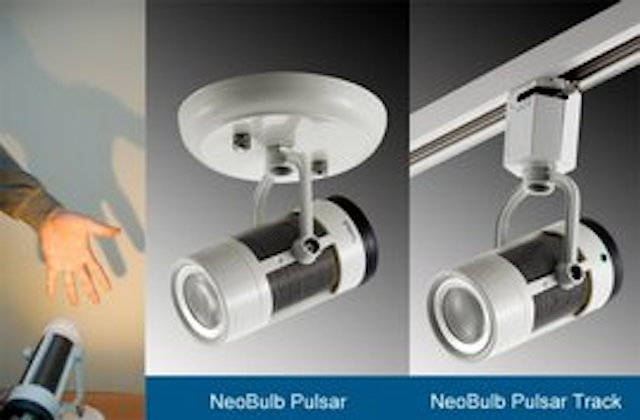 Date Announced: 22 Jan 2008
-- NeoBulb Unveils white and Warm White LED Pulsar series of Spot Light and Track Light for Indoor Architectural Application
NeoBulb Lighting, a subsidiary of NeoPac Lighting Group, has announced NeoBulb Pulsar, a 7.5-Watt (L type) and a 5-Watt (S type) warm white LED spot and track light series for indoor architectural use.
NeoBulb Pulsar series of spotlight is a range of high performance, effective spotlights suitable for decorative spot lighting to highlight important task areas, such as show rooms, window displays, reception areas, museums, and galleries. It is ideal to replace the traditional ones with incandescent, tungsten halogen or ceramic light sources.
NeoBulb Pulsar Track series of track light is a high performance, single-circuit track light suitable for track mounting on ceilings, walls or display floor. It can be easily plugged into commercially available track. It offers precise beam control for general accent lighting application.
The Correlated Color Temperature (CCT) of warm white is in the range of 2,800K to 3,000K. The L series (7.5-watt) is capable of providing a 300 lm luminous flux in maintain while the S series (5-watt) is 200 lm. Wide and narrow beams are available. Both types have an astounding lifetime up to 50,000 hours thanks to the unique thermal management system of NeoPac®.
Both NeoBulb Pulsar and Pulsar Track series provide innovative and energy-efficient solutions for the designers and end users.
NeoBulb Pulsar and Pulsar Track series as well as the entire NeoBulb product lines are ingeniously engineered LED lighting devices that are designed based on the proprietary NeoPac Universal Platform (NUP). Empowered by this structural LED technological platform, every NeoBulb product can operate at ultra-high power with high luminous flux, low junction temperature (Tj), and outstandingly long useful life.
Contact
Eric Yeh, NeoPac Lighting Tel: +886-3-552-6662 ext.310 Fax: +886-3-552-6856
E-mail:eric.yeh@neopac-lighting.com
Web Site:www.neopac-lighting.com