SHECOM's Koinobori replaces high-power lighting with zero electric bill
Jan 30th, 2008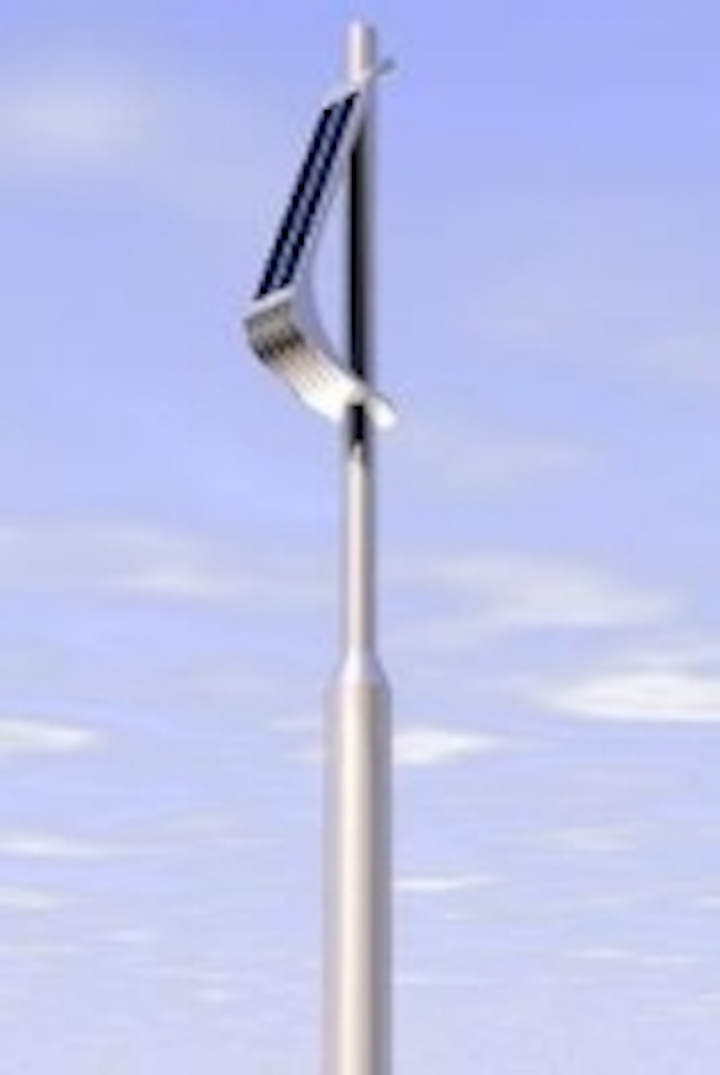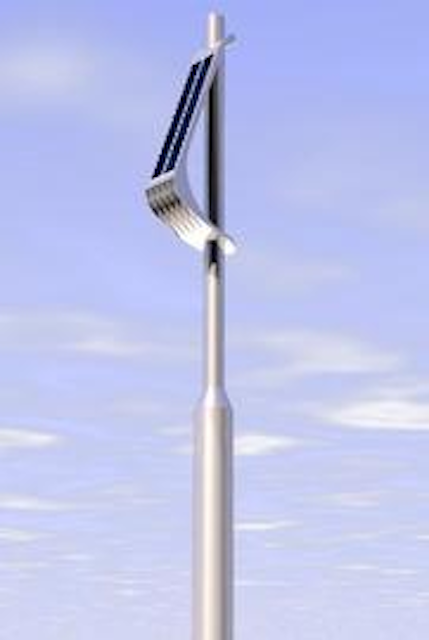 Date Announced: 30 Jan 2008
At SHECOM, we are constantly expanding upon the strides made in
solar technology and introducing innovative products revolving around
solar LED lighting. By combining a renewable technology with LED
efficiency, SHECOM fuses function with modern aesthetics in the
form of "a smarter light" while keeping sustainability in mind.
SHECOM Group first gained recognition at the 2007 Lightfair International Expo after unveiling their inaugural line of solar LED
architectural and landscape lighting fixtures. With sustainability in
mind, the initial product line focused on the efficiencies of low
voltage accent and landscape lighting used in today's residential and
commercial developments. SHECOM aimed to replace "low" voltage
lighting with "no" voltage bill.
Specifically for the Greener Gadgets competition, SHECOM tackled
the issue of more efficient alternatives to traditional parking lot or
site lighting by designing the next generation pole and/or streetlight.With the majority of site lights running phantom loads throughout the daylight hours and illuminating throughout the night despite the lack of foot traffic, the electricity bill certainly adds up. The use of safety lighting as a crime deterrent raises the challenge to do so while minimizing consumption.
The next generation site light is currently designed with the Japanese
climate condition in mind. Designed for secure installation into the
ground, the site light serves to illuminate school campuses, parking
lots, parks and streets without the burdens of running conduit by
minimizing up-front installation and maintenance costs. By integrating
two solar PV modules into its design with aesthetics in mind, the entire unit functions as a modern showpiece and as a statement towards reducing carbon foot printing.
The site light is designed to charge and store energy during the day and automatically turn on at nightfall. In the event that there is no
sunlight at all for five consecutive days, the fully charged site light will still work during those five days for ten hours each day. On the sixth day, it only needs three and a half hours of sunlight exposure to illuminate for another 10 hours starting at nightfall.
The light is composed of the following pieces:
55 watt Solar Panels...1pcs
12V DC Deep Cycle Maintenance free Solar batteries...2pcs
10 Watt LEDs in white – high light output Radiometric Power(mW)
750Lm with a viewing angle of 140 degrees....1pcs
Available in Multiples on a single pole.
SHECOM has at least 10 different wonderful designs in this concept and will share the information directly with potential customers. Japan is cheaper than other competing countries in Solar Panels, LEDs and power Storage devices therefore not really afraid of competition from upcoming economies.
Japanese Quality, prompt deliveries with practical small quantities but most competitive price similar to upcoming countries is SHECOM's aim for lighting up the world with zero electric bill.
Contact
SHECOM 2-22, Kotono-cho, 3chome, Chuo-ku, Kobe (Japan) Phone: +81-78-232-1974 Fax: +81-78-232-1971
E-mail:shecom@shecom.co.jp
Web Site:www.shecom.co.jp