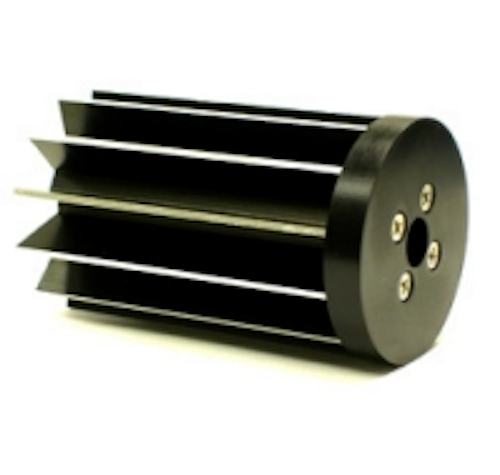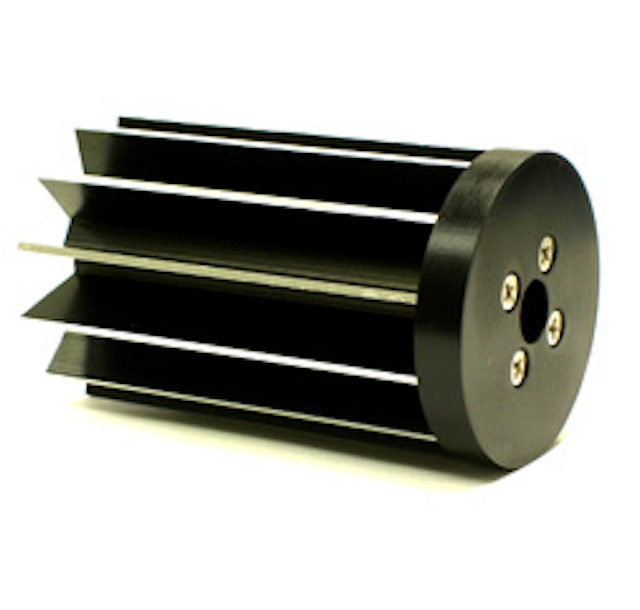 Date Announced: 16 Jan 2008
Norwood, MA -– Advanced Thermal Solutions, Inc. (ATS) has introduced the Star™ Series of heat sinks designed specifically for cooling higher power, surface mount power LED packages.
High temperatures not only degrade an LED's lifetime, but also result in lower light or non-uniform output – effects that can significantly affect their application.
The 32 new Star heat sinks provide enhanced conductive heat transfer for effective LED cooling without fans or blowers. Cooling performance in the series (∆Ths-ambient) reaches more than 60 K at up to 16 Watts of power dissipation.
All Star heat sinks are made from light weight aluminum in a cylindrical shape that fits common LED lamp applications. Their cooling fins are arrayed in a round, star-like cross section that optimizes thermal performance through radiative cooling to the local air flow.
A flat surface at one end of the heat sink provides a base for direct mounting of LEDs. Integral threads on the base perimeter allow attachment of brackets and other hardware. All standard sizes are available with an inner thread for convenient attachment of LED lens mounts.
ATS' Star heat sinks are available in 25, 45, 50 and 75 mm (0.98, 1.77, 1.96 and 2.95 inches) lengths with a standard diameter of 45 mm (1.77 inches). Each heat sink features a black anodized finish that provides corrosion resistance, electrical insulation, and improved thermal performance. All heat sinks within the series are RoHS compliant.
Unit pricing for Star Series LED cooling solutions start at less than $8.00 in production quantities. For more information, visit the Advanced Thermal Solutions website, www.qats.com, or call 1-781-769-2800.
About Advanced Thermal Solutions
Advanced Thermal Solutions is a leading engineering and manufacturing company supplying complete thermal and mechanical packaging solutions from analysis and testing to final production. ATS provides a wide range of air and liquid cooling solutions, laboratory-quality thermal instrumentation, along with thermal design consulting services and training.
Contact
Raymond Santos 781-769-2800
E-mail:rsantos@qats.com
Web Site:www.qats.com