CAO Group enhances Dynasty LED line with new constant-current 1156 bulb
Jan 17th, 2008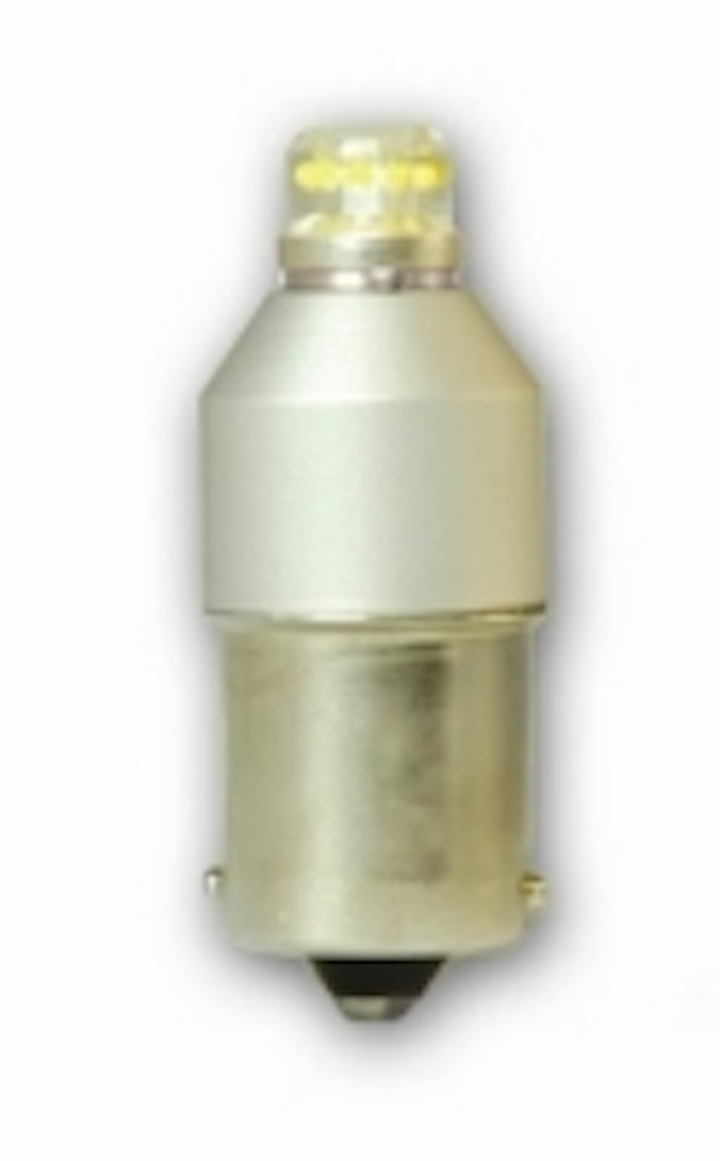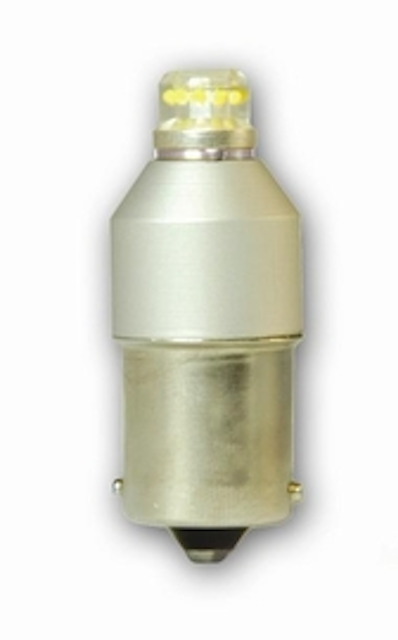 Date Announced: 17 Jan 2008
CAO GROUP ENHANCES DYNASTY™ LED LINE WITH NEW CONSTANT CURRENT 1156 BULB FOR OUTDOOR, MARINE AND RV APPLICATIONS
Making a good thing better, CAO Group has introduced a compact new High Flux Dynasty™ LED bulb, designed with a driver included in the base to provide constant current, transforming AC/DC low voltage to ~3.3 V.
Available with both white and color LEDs, the new bulb is screw-mounted on a waterproof 1156 base. With these standard connection bases, it's now possible to incorporate LED lighting in just about any low voltage (12 VDC) outdoor, portable, or task lighting application, including as a replacement in existing designs now utilizing conventional 1156 products.
Available in white, blue, cyan, green, yellow and red, these Dynasty light engines are water-resistant, RoHS compliant, energy efficient, and environmentally friendly. Because the LEDs are replaceable, it's easy to change colors without needing a total new assembly. They share such ingenious Dynasty attributes as a continuous 360º horizontal viewing angle (275º vertical), unique butterfly beam, and a typical 70 lumens per watt, and with low heat output. Dynasty LEDs feature proprietary phosphors and smaller-than-usual LED chips, for cool-to-the-touch operation.
CAO Group's fusion of ingenious mechanical engineering with sophisticated optoelectronics engineering enables bringing existing products up to state-of-the-art levels without having to change or redesign the base. The CAO Dynasty housings are of a nickel-plated brass alloy, and the bases are aluminum. The center pin contact at the LED base is gold-plated over nickel on a beryllium copper alloy. There are no glass or breakable parts.
Package features, ambient temperature TA=25°C
Input voltage: 10VAC to 25VAC or 12VDC to 35VDC
Typical constant output current: 320 ± 10% mA
Typical Power consumption: <1.5 watt
Driver efficiency: >73%
Switching frequency: 150 KHz +/- 10%
Water resistant: Yes
RoHS compliant: Yes
Base life: 250 LED insertions
Warranty: One year
A specification sheet containing complete mechanical, electrical and packaging information is available by calling CAO Group's corporate headquarters in West Jordan UT at 801-256-9282 or 877-877-9778. Detailed information about the company and its Dynasty product line can be accessed through www.caogroup.com. For those who need near-by inventory and support, Avnet LightSpeed is a local source around the globe for Dynasty LEDs, sockets, and assemblies.
About CAO Group, Inc.
CAO Group, Inc., under the direction of owner, president and CEO Dr. Densen Cao, PhD, offers design, development, and manufacturing of medical, dental, forensic, optoelectronic components, signage, and lighting products. Corporate headquarters, R & D and 13485 certified medical/dental manufacturing facilities are in West Jordan (Salt Lake City) UT. The company also owns ISO 9001 and TS 16949 certified manufacturing facilities in China, producing low cost products for optoelectronic and automotive applications as well as government- approved facilities manufacturing low cost medical and dental products... Detailed information about CAO Group and its products is at www.caogroup.com.
Contact
CAO Group, Inc. West Jordan, UT 801-256-9282 (Main) 801-256-9287 (Fax)
E-mail:Jennifer.baker@caogroup.com
Web Site:www.caogroup.com